OFFROAD TIRE SIZE GUIDE
The following guide shows all available tires for off-road motorcycles. Tires in this guide are listed in order, sorted by rim diameter (small to large), overall section width/aspect ratio and suggested application. Simply find the size and suggested application of tire for your motorcycle.
OFFROAD TIRE SIZE GUIDE
The suggested applications correspond to the following codes:DUALSPORT – Dual-sport/highway applicationsMINI – Minicycle Motocross / Off-road applicationsMOTOCROSS – Motocross/off-road applicationsSAND – Tread and compound for sand applicationsTRIALS – Tread and compound for trials competition and trail applications
NOTE: The information provided here is not warranted as to the truth or accuracy by Parts Unlimited or its parent company, LeMans Corporation. The information is collected from the tire manufacturer and published for your reference. Any additional information or questions regarding this information or questions about the fitment and maintenance of the tires should be obtained from the tire manufacturers.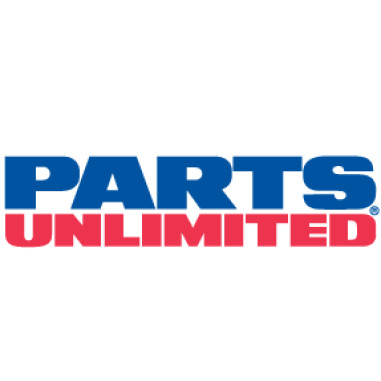 | Part # | Description | Sug. Retail Price |
| --- | --- | --- |
| 0301-0658 | MT 60 RS 120/70ZR17 Front Tire | $272.95 |
| 0301-0732 | Scorpion Rally STR 120/70R17 Front Tire | $207.95 |
| 0301-0733 | Scorpion Rally STR 120/70R18 Front Tire | $211.95 |
| 0302-0922 | Tourance Next 170/60R17 Rear Tire | $272.95 |
| 0302-1096 | MT 60 RS 180/55ZR17 Rear Tire | $301.95 |
| 0302-1217 | Scorpion Rally STR 180/55R17 Rear Tire | $324.95 |
| 0305-0433 | HF307 3.25-19 Front /Rear Tire | $56.95 |
| 0305-0591 | Scorpion MX 32 100/90-19 Rear Tire | $117.95 |
| 0306-0464 | HF307 4.00-18 Front/Rear Tire | $73.95 |
| 0311-0010 | Sand Snake MX 80/100-12 Rear Tire | $28.95 |
| 0311-0011 | Sand Snake MX 90/100-14 Rear Tire | $33.95 |
| 0311-0012 | Sand Snake MX 90/100-16 Rear Tire | $38.95 |
| 0311-0013 | Sand Snake MX 110/100-18 Rear Tire | $56.95 |
| 0311-0014 | Sand Snake MX 100/90-19 Rear Tire | $50.95 |
| 0311-0015 | Sand Snake MX 110/90-19 Rear Tire | $56.95 |
| 0311-0016 | Sand Snake MX 110/90-19 Rear Tire | $59.95 |
| 0311-0017 | Starcross 5 Sand 80/10-21 Front Tire | $122.95 |
| 0311-0018 | Starcross 5 Sand 100/90-19 Rear Tire | $130.95 |
| 0311-0019 | Starcross 5 Sand 110/90-19 Rear Tire | $143.95 |
| 0312-0002 | iX-Kids 60/100-14 Front Tire | $34.95 |
| 0312-0004 | AC10 80/100-21 Front Tire | $88.95 |
| 0312-0022 | M7311 Maxxcross SI 80/100-21 Front Tire | $117.00 |
| 0312-0023 | MH3 Starcross 70/100-17 Front Tire | $67.95 |
| 0312-0024 | MH3 Starcross 70/100-19 Front Tire | $73.95 |
| 0312-0025 | M7304 Maxxcross IT 80/100-21 Front Tire | $112.00 |
| 0312-0027 | iX-Kids 60/100-10 Front Tire | $30.95 |
| 0312-0044 | M7304D Maxxcross Desert IT 80/100-21 Front Tire | $112.00 |
| 0312-0047 | M59 80/100-21 Front Tire | $129.95 |
| 0312-0072 | M101 80/100-21 Front Tire | $111.95 |
| 0312-0075 | MH3 Starcross 2.50-12 Front Tire | $54.95 |
| 0312-0076 | MH3 Starcross 60/100-14 Front Tire | $58.95 |
| 0312-0081 | MXMS Scorpion 2.50-10 Front Tire | $39.95 |
| 0312-0082 | MXMS Scorpion 60/100-12 Front Tire | $46.95 |
| 0312-0083 | MXMS Scorpion 60/100-14 Front Tire | $45.95 |
| 0312-0084 | MXMS Scorpion 70/100-17 Front Tire | $57.95 |
| 0312-0085 | MXMS Scorpion 70/100-19 Front Tire | $62.95 |
| 0312-0087 | MXMS Scorpion 80/100-21 Front Tire | $110.95 |
| 0312-0091 | D908RR 90/90-21 Front Tire | $227.95 |
| 0312-0100 | iX-Kids 2.50-10 Front Tire | $28.95 |
| 0312-0106 | iX-Kids 60/100-12 Front Tire | $34.95 |
| 0312-0107 | M7309 Maxxcross SX 80/100-21 Front Tire | $127.00 |
| 0312-0110 | M403 60/100-12 Front Tire | $44.95 |
| 0312-0111 | M403 60/100-14 Front Tire | $46.95 |
| 0312-0112 | M403 70/100-17 Front Tire | $51.95 |
| 0312-0117 | XC MH Scorpion 80/100-21 Front Tire | $119.95 |
| 0312-0121 | M203 60/100-14 Front Tire | $46.95 |
| 0312-0122 | M203 70/100-17 Front Tire | $51.95 |
| 0312-0123 | M203 70/100-19 Front Tire | $59.95 |
| 0312-0125 | M203 90/100-21 Front Tire | $121.95 |
| 0312-0127 | MXMS Scorpion 90/100-21 Front Tire | $121.95 |
| 0312-0129 | iX09W 80/100-21 Front Tire | $103.95 |
| 0312-0149 | K780 Southwick II 80/100-21 Front Tire | $62.95 |
| 0312-0152 | Surge I 80/100-21 Front Tire | $80.00 |
| 0312-0153 | Surge I 70/100-19 Front Tire | $47.00 |
| 0312-0164 | iX09W 70/100-19 Front Tire | $57.95 |
| 0312-0165 | iX09W 70/100-17 Front Tire | $52.95 |
| 0312-0166 | iX09W 90/100-21 Front Tire | $106.95 |
| 0312-0175 | M7304 Maxxcross IT 2.50-12 Front Tire | $48.00 |
| 0312-0176 | C7218 Surge S 80/100-21 Front Tire | $74.00 |
| 0312-0184 | DM1155 80/100-21 Front Tire | $74.95 |
| 0312-0185 | DM1156 80/100-21 Front Tire | $74.95 |
| 0312-0191 | Surge Mini 60/100-14 Front Tire | $40.00 |
| 0312-0192 | MA-SX Maxxcross Dual 80/100-21 Front Tire | $137.00 |
| 0312-0193 | M7313 Maxxcross EN 90/90-21 Front Tire | $107.00 |
| 0312-0205 | MXeXTra-J Scorpion 2.50-10 Front Tire | $38.95 |
| 0312-0206 | MXeXTra-J Scorpion 60/100-14 Front Tire | $50.95 |
| 0312-0207 | MXeXTra-J Scorpion 70/100-17 Front Tire | $58.95 |
| 0312-0208 | MXeXTra-J Scorpion 70/100-19 Front Tire | $64.95 |
| 0312-0212 | K785 Millville 2 80/100-21 Front Tire | $62.95 |
| 0312-0232 | K785 Millville 2 60/100-14 Front Tire | $37.95 |
| 0312-0233 | K785 Millville 2 70/100-17 Front Tire | $45.95 |
| 0312-0234 | K785 Millville 2 70/100-19 Front Tire | $51.95 |
| 0312-0235 | Desert Race 90/90-21 Front Tire | $213.95 |
| 0312-0238 | M7317 Maxxcross MX IT 80/100-21 Front Tire | $114.00 |
| 0312-0240 | MS3 Starcross 70/100-17 Front Tire | $60.95 |
| 0312-0241 | MS3 Starcross 70/100-19 Front Tire | $69.95 |
| 0312-0242 | Geomax AT81 90/90-21 Front Tire | $126.95 |
| 0312-0243 | M6001 80/100/21 Front Tire | $72.00 |
| 0312-0244 | M7302-DTR 120/70-17 Front Tire | $178.00 |
| 0312-0245 | M7302-DTR 27x7-19 Front Tire | $218.00 |
| 0312-0263 | MX52 Geomax 60/100-12 Front Tire | $49.95 |
| 0312-0264 | MX52 Geomax 60/100-14 Front Tire | $48.95 |
| 0312-0265 | MX52 Geomax 70/100-17 Front Tire | $57.95 |
| 0312-0267 | MX52 Geomax 80/100-21 Front Tire | $112.95 |
| 0312-0268 | MX52 Geomax 90/90-21 Front Tire | $128.95 |
| 0312-0275 | Battlecross X30 80/100-21 Front Tire | $108.95 |
| 0312-0276 | Battlecross X30 90/100-21 Front Tire | $126.95 |
| 0312-0277 | Battlecross X40 80/100-21 Front Tire | $108.95 |
| 0312-0278 | Desert 80/100-21 Front Tire | $80.00 |
| 0312-0280 | K775 Washougal II 2.50-10 Front Tire | $29.95 |
| 0312-0281 | K775 Washougal II 2.50-12 Front Tire | $32.95 |
| 0312-0282 | K775 Washougal II 60/100-14 Front Tire | $39.95 |
| 0312-0283 | K775 Washougal II 70/100-17 Front Tire | $47.95 |
| 0312-0284 | K775 Washougal II 70/100-19 Front Tire | $54.95 |
| 0312-0285 | K775 Washougal II 80/100-21 Front Tire | $64.95 |
| 0312-0286 | K775 Washougal II 90/100-21 Front Tire | $67.95 |
| 0312-0289 | CM702 Legion MX-VI 70/100-19 Front Tire | $50.00 |
| 0312-0291 | CM702 Legion MX-VI 60/100-14 Front Tire | $42.00 |
| 0312-0292 | Starcross 5 Hard 90/100-21 Front Tire | $124.95 |
| 0312-0293 | Starcross 5 Medium 80/100-21 Front Tire | $115.95 |
| 0312-0294 | Starcross 5 Medium 90/100-21 Front Tire | $132.95 |
| 0312-0295 | Starcross 5 Soft 80/100-21 Front Tire | $117.95 |
| 0312-0296 | Starcross 5 Soft 90/100-21 Front Tire | $134.95 |
| 0312-0303 | DM1156 60/100-14 Front Tire | $28.95 |
| 0312-0304 | DM1155 60/100-14 Front Tire | $28.95 |
| 0312-0305 | DM1155 70/100-17 Front Tire | $46.95 |
| 0312-0306 | DM1156 70/100-17 Front Tire | $46.95 |
| 0312-0307 | DM1155 70/100-19 Front Tire | $53.95 |
| 0312-0308 | DM1156 70/100-19 Front Tire | $53.95 |
| 0312-0309 | Battlecross X20 80/100-21 Front Tire | $108.95 |
| 0312-0310 | Geomax AT81™ 80/100-21 Front Tire | $125.95 |
| 0312-0324 | M7317 Maxcross MX IT 70/100-19 Front Tire | $70.00 |
| 0312-0326 | MC360 Midsoft 80/100-21 Front Tire | $99.95 |
| 0312-0327 | MC360 Midhard 80/100-21 Front Tire | $99.95 |
| 0312-0329 | Battlecross X40 90/100-21 Rear Tire | $126.95 |
| 0312-0330 | Battlecross X30 70/100-19 Front Tire | $60.95 |
| 0312-0331 | Battlecross X20 90/100-21 Front Tire | $126.95 |
| 0312-0332 | Battlecross X20 120/80-19 Rear Tire | $135.95 |
| 0312-0333 | Battlecross X10 80/100-21 Front Tire | $115.95 |
| 0312-0338 | MX32 Scorpion 80/100-21 Rear Tire | $110.95 |
| 0312-0339 | MX32 Scorpion 90/100-21 Rear Tire | $121.95 |
| 0312-0340 | Geomax MX12 80/100-21 Front Tire | $130.95 |
| 0312-0343 | MC360 Midsoft 90/90-21 Front Tire | $102.95 |
| 0312-0344 | MC360 Midhard 90/90-21 Front Tire | $102.95 |
| 0312-0350 | D952 80/100-21 Front Tire | $63.95 |
| 0312-0351 | K257D Klassic 3.00-16 Front Tire | $28.95 |
| 0312-0352 | K257D Klassic 3.00-21 Front Tire | $45.95 |
| 0312-0353 | K257D Klassic 3.00-21 Front Tire | $41.95 |
| 0312-0354 | Geomax MX33 60/100-10 Front Tire | $45.95 |
| 0312-0355 | Geomax MX33 60/100-12 Front Tire | $48.95 |
| 0312-0356 | Geomax MX33 60/100-14 Front Tire | $47.95 |
| 0312-0358 | Geomax MX33 70/100-19 Front Tire | $65.95 |
| 0312-0359 | Geomax MX33 80/100-21 Front Tire | $112.95 |
| 0312-0362 | K990 70/100-21 Front Tire | $112.95 |
| 0313-0002 | iX-Kids 80/100-12 Rear Tire | $39.95 |
| 0313-0003 | iX-Kids 80/100-10 Rear Tire | $33.95 |
| 0313-0006 | AC10 110/90-19 Rear Tire | $109.95 |
| 0313-0007 | AC10 100/100-18 Rear Tire | $105.95 |
| 0313-0008 | AC10 110/100-18 Rear Tire | $109.95 |
| 0313-0021 | K270 100/90-18 Rear Tire | $65.95 |
| 0313-0022 | K270 120/80-18 Rear Tire | $71.95 |
| 0313-0035 | MH3 Starcross 90/100-14 Rear Tire | $77.95 |
| 0313-0036 | MH3 Starcross 90/100-16 Rear Tire | $84.95 |
| 0313-0037 | M7305 Maxxcross IT 100/100-17 Rear Tire | $83.00 |
| 0313-0038 | M7305 Maxxcross IT 2.75-10 Rear Tire | $49.00 |
| 0313-0041 | M40 2.75-10 Rear Tire | $43.95 |
| 0313-0060 | M7305D Maxxcross IT 110/100-18 Rear Tire | $127.00 |
| 0313-0061 | M7305D Maxxcross IT 120/100-18 Rear Tire | $138.00 |
| 0313-0063 | M7312 Maxxcross SI 100/90-19 Rear Tire | $129.00 |
| 0313-0064 | M7312 Maxxcross SI 110/100-18 Rear Tire | $125.00 |
| 0313-0065 | M7312 Maxxcross SI 110/90-19 Rear Tire | $136.00 |
| 0313-0066 | M7312 Maxxcross SI 120/100-18 Rear Tire | $135.00 |
| 0313-0112 | MH3 Starcross 2.75-10 Rear Tire | $58.95 |
| 0313-0117 | M7305D Maxxcross IT 110/90-19 Rear Tire | $142.00 |
| 0313-0118 | M7305D Maxxcross IT 120/90-19 Rear Tire | $153.00 |
| 0313-0119 | MXS Scorpion 100/90-19 Rear Tire | $133.95 |
| 0313-0121 | MXMS Scorpion 2.75-10 Rear Tire | $46.95 |
| 0313-0122 | MXMS Scorpion 80/100-12 Rear Tire | $51.95 |
| 0313-0123 | MXMS Scorpion 90/100-14 Rear Tire | $64.95 |
| 0313-0124 | MXMS Scorpion 90/100-16 Rear Tire | $69.95 |
| 0313-0126 | MXMS Scorpion 110/90-19 Rear Tire | $130.95 |
| 0313-0127 | MXMS Scorpion 120/90-19 Rear Tire | $149.95 |
| 0313-0133 | D908RR 140/80-18 Rear Tire | $359.95 |
| 0313-0144 | M102 110/100-18 Rear Tire | $141.95 |
| 0313-0147 | 6 Days Extreme 120/90-18 Rear Tire | $149.95 |
| 0313-0155 | M7310 Maxxcross SX 110/90-19 Rear Tire | $154.00 |
| 0313-0170 | M404 70/100-10 Rear Tire | $35.95 |
| 0313-0171 | M404 80/100-12 Rear Tire | $47.95 |
| 0313-0172 | M404 90/100-14 Rear Tire | $59.95 |
| 0313-0174 | M404 100/100-18 Rear Tire | $126.95 |
| 0313-0177 | M404 110/80-19 Rear Tire | $137.95 |
| 0313-0180 | XC MS Scorpion 110/100-18 Rear Tire | $123.95 |
| 0313-0181 | XC MS Scorpion 120/100-18 Rear Tire | $128.95 |
| 0313-0187 | XC MH Scorpion 120/100-18 Rear Tire | $126.95 |
| 0313-0188 | AC10 120/90-18 Rear Tire | $109.95 |
| 0313-0192 | XC MH Scorpion 140/80-18 Rear Tire | $147.95 |
| 0313-0193 | M604 100/100-18 Rear Tire | $110.95 |
| 0313-0199 | M204 80/100-12 Rear Tire | $47.95 |
| 0313-0200 | M204 90/100-14 Rear Tire | $58.95 |
| 0313-0201 | M204 90/100-16 Rear Tire | $61.95 |
| 0313-0202 | M204 100/100-18 Rear Tire | $139.95 |
| 0313-0209 | MXMS Scorpion 120/80-19 Rear Tire | $131.95 |
| 0313-0212 | iX09W 100/90-19 Rear Tire | $115.95 |
| 0313-0213 | iX09W 110/90-19 Rear Tire | $123.95 |
| 0313-0226 | AC10 100/90-19 Rear Tire | $105.95 |
| 0313-0251 | K780 Southwick II 100/100-18 Rear Tire | $88.95 |
| 0313-0252 | K780 Southwick II 110/100-18 Rear Tire | $90.95 |
| 0313-0253 | K780 Southwick II 100/90-19 Rear Tire | $86.95 |
| 0313-0254 | K780 Southwick II 110/90-19 Rear Tire | $89.95 |
| 0313-0257 | XC MH Scorpion 110/100-18 Rear Tire | $119.95 |
| 0313-0258 | Surge I 110/90-19 Rear Tire | $103.00 |
| 0313-0259 | Surge I 90/100-16 Rear Tire | $54.00 |
| 0313-0260 | Surge I 100/90-18 Rear Tire | $90.00 |
| 0313-0261 | Surge I 100/90-19 Rear Tire | $93.00 |
| 0313-0262 | Surge P 110/90-19 Rear Tire | $64.00 |
| 0313-0271 | K781 Triple Sticky 110/80-19 Rear Tire | $103.95 |
| 0313-0272 | K781 Triple Sticky 120/80-19 Rear Tire | $108.95 |
| 0313-0284 | iX09W 90/100-16 Rear Tire | $69.95 |
| 0313-0285 | iX09W 90/100-14 Rear Tire | $60.95 |
| 0313-0286 | iX09W 120/80-19 Rear Tire | $128.95 |
| 0313-0291 | M7308 Maxxcross SM 120/100-18 Rear Tire | $141.00 |
| 0313-0296 | M7312 Maxxcross SI 80/100-12 Rear Tire | $54.00 |
| 0313-0297 | M7312 Maxxcross SI 90/100-16 Rear Tire | $70.00 |
| 0313-0298 | Surge P 100/90-19 Rear Tire | $59.00 |
| 0313-0299 | Surge P 110/100-18 Rear Tire | $69.00 |
| 0313-0300 | Surge S 110/90-19 Rear Tire | $94.00 |
| 0313-0330 | DM1153 100/90-19 Rear Tire | $78.95 |
| 0313-0331 | DM1154 110/90-19 Rear Tire | $78.95 |
| 0313-0343 | Surge Mini 80/100-12 Rear Tire | $42.00 |
| 0313-0344 | MA-SX Maxxcross Dual 110/90-19 Rear Tire | $177.95 |
| 0313-0345 | M7314 Maxxcross EN 140/80-18 Rear Tire | $127.00 |
| 0313-0350 | Surge I 120/100-18 Rear Tire | $104.00 |
| 0313-0369 | MXeXTra-X Scorpion 100/100-18 Rear Tire | $107.95 |
| 0313-0374 | MXeXTra-X Scorpion 120/90-19 Rear Tire | $104.95 |
| 0313-0375 | MXeXTra-J Scorpion 2.75-10 Rear Tire | $44.95 |
| 0313-0376 | MXeXTra-J Scorpion 80/100-12 Rear Tire | $56.95 |
| 0313-0377 | MXeXTra-J Scorpion 90/100-14 Rear Tire | $68.95 |
| 0313-0378 | MXeXTra-J Scorpion 90/100-16 Rear Tire | $73.95 |
| 0313-0380 | Desert 140/80-18 Rear Tire | $323.95 |
| 0313-0385 | VE-33 Volcanduro 100/100-18 Rear Tire | $90.95 |
| 0313-0386 | K785 Millville 2 100/90-19 Rear Tire | $86.95 |
| 0313-0387 | K785 Millville 2 110/90-19 Rear Tire | $88.95 |
| 0313-0388 | K785 Millville 2 120/80-19 Rear Tire | $92.95 |
| 0313-0389 | K785 Millville 2 110/100-18 Rear Tire | $90.95 |
| 0313-0390 | K785 Millville 2 120/100-18 Rear Tire | $94.95 |
| 0313-0422 | MXS Scorpion 90/100-16 Rear Tire | $69.95 |
| 0313-0424 | K785 Millville 2 80/100-12 Rear Tire | $45.95 |
| 0313-0425 | K785 Millville 2 90/100-14 Rear Tire | $48.95 |
| 0313-0426 | K785 Millville 2 90/100-16 Rear Tire | $53.95 |
| 0313-0432 | M5B EVO 100/90-19 Rear Tire | $117.95 |
| 0313-0433 | M5B EVO 110/90-19 Rear Tire | $130.95 |
| 0313-0434 | M5B EVO 110/80-18 Rear Tire | $114.95 |
| 0313-0435 | M5B EVO 120/80-18 Rear Tire | $116.95 |
| 0313-0436 | M5B EVO 130/80-18 Rear Tire | $123.95 |
| 0313-0437 | M5B EVO 140/80-18 Rear Tire | $135.95 |
| 0313-0441 | Legion MX-V 110/90-19 Rear Tire | $94.00 |
| 0313-0442 | M7305D Maxxcross IT 110/90-19 Rear Tire | $136.00 |
| 0313-0443 | MS3 Starcross 2.50-12 Rear Tire | $50.95 |
| 0313-0445 | MS3 Starcross 60/100-14 Front Tire | $50.95 |
| 0313-0447 | MS3 Starcross 90/100-14 Rear Tire | $69.95 |
| 0313-0450 | Geomax AT81™ 110/100-18 Rear Tire | $133.95 |
| 0313-0451 | Geomax AT81™ 110/90-18 Rear Tire | $120.95 |
| 0313-0452 | Geomax AT81™ 120/90-18 Rear Tire | $133.95 |
| 0313-0453 | Geomax AT81 RC 110/100-18 Rear Tire | $157.95 |
| 0313-0454 | Geomax AT81 RC 110/90-18 Rear Tire | $133.95 |
| 0313-0455 | Geomax AT81 RC 120/90-18 Rear Tire | $147.95 |
| 0313-0456 | Geomax AT81 RC 110/90-19 Rear Tire | $164.95 |
| 0313-0459 | M6001 100/100-18 Rear Tire | $80.00 |
| 0313-0461 | M6001 110/100-18 Rear Tire | $103.00 |
| 0313-0462 | M6001 120/100-18 Rear Tire | $120.00 |
| 0313-0465 | M7302-DTR 27.5x7.5-19 Rear Tire | $228.00 |
| 0313-0466 | M7302-DTR 27.5x7.5-19 Rear Tire | $223.00 |
| 0313-0492 | MX52 Geomax 90/100-14 Rear Tire | $67.95 |
| 0313-0494 | MX52 Geomax 100/90-19 Rear Tire | $119.95 |
| 0313-0495 | MX52 Geomax 110/90-19 Rear Tire | $133.95 |
| 0313-0496 | MX52 Geomax 120/80-19 Rear Tire | $134.95 |
| 0313-0504 | Battlecross X30 110/100-18 Rear Tire | $129.95 |
| 0313-0505 | Battlecross X30 100/90-19 Rear Tire | $121.95 |
| 0313-0506 | Battlecross X30 110/90-19 Rear Tire | $129.95 |
| 0313-0507 | Battlecross X30 120/80-19 Rear Tire | $135.95 |
| 0313-0508 | Battlecross X40 110/100-18 Rear Tire | $129.95 |
| 0313-0509 | Battlecross X40 100/90-19 Rear Tire | $121.95 |
| 0313-0510 | Battlecross X40 110/90-19 Rear Tire | $129.95 |
| 0313-0511 | DM1153 110/100-18 Rear Tire | $83.95 |
| 0313-0512 | DM1154 110/100-18 Rear Tire | $83.95 |
| 0313-0513 | DM1154 100/100-18 Rear Tire | $73.95 |
| 0313-0514 | DM1153 100/100-18 Rear Tire | $71.95 |
| 0313-0515 | DM1153 100/90-19 Rear Tire | $73.95 |
| 0313-0516 | DM1154 100/90-19 Rear Tire | $69.95 |
| 0313-0518 | K775 Washougal II 80/100-10 Rear Tire | $30.95 |
| 0313-0519 | K775 Washougal II 80/100-12 Rear Tire | $47.95 |
| 0313-0520 | K775 Washougal II 90/100-14 Rear Tire | $50.95 |
| 0313-0521 | K775 Washougal II 90/100-16 Rear Tire | $56.95 |
| 0313-0522 | K775 Washougal II 110/100-18 Rear Tire | $94.95 |
| 0313-0523 | K775 Washougal II 120/100-18 Rear Tire | $99.95 |
| 0313-0524 | K775 Washougal II 100/90-19 Rear Tire | $90.95 |
| 0313-0525 | K775 Washougal II 110/80-19 Rear Tire | $84.95 |
| 0313-0526 | K775 Washougal II 110/90-19 Rear Tire | $93.95 |
| 0313-0527 | K775 Washougal II 120/80-19 Rear Tire | $97.95 |
| 0313-0531 | D803 Trials 80/100-21 Front Tire | $106.95 |
| 0313-0533 | CM703 Legion MX-VI 120/80-19 Rear Tire | $90.00 |
| 0313-0535 | CM703 Legion MX-VI 110/100-18 Rear Tire | $91.00 |
| 0313-0536 | CM703 Legion MX-VI 100/100-18 Rear Tire | $81.00 |
| 0313-0537 | CM703 Legion MX-VI 90/100-16 Rear Tire | $61.00 |
| 0313-0538 | CM703 Legion MX-VI 90/100-14 Rear Tire | $48.00 |
| 0313-0539 | CM703 Legion MX-VI 80/100-12 Rear Tire | $45.00 |
| 0313-0540 | Starcross 5 Hard 110/90-19 Rear Tire | $147.95 |
| 0313-0541 | Starcross 5 Medium 110/90-19 Rear Tire | $139.95 |
| 0313-0542 | Starcross 5 Medium 100/100-18 Rear Tire | $120.95 |
| 0313-0543 | Starcross 5 Medium 110/100-18 Rear Tire | $124.95 |
| 0313-0544 | Starcross 5 Medium 120/90-18 Rear Tire | $126.95 |
| 0313-0545 | Starcross 5 Medium 100/90-19 Rear Tire | $130.95 |
| 0313-0546 | Starcross 5 Medium 120/80-19 Rear Tire | $141.95 |
| 0313-0547 | Starcross 5 Soft 110/90-19 Rear Tire | $141.95 |
| 0313-0548 | Starcross 5 Soft 100/100-18 Rear Tire | $120.95 |
| 0313-0549 | Starcross 5 Soft 110/100-18 Rear Tire | $126.95 |
| 0313-0550 | Starcross 5 Soft 120/90-18 Rear Tire | $130.95 |
| 0313-0551 | Starcross 5 Soft 100/90-19 Rear Tire | $130.95 |
| 0313-0552 | Starcross 5 Soft 120/80-19 Rear Tire | $141.95 |
| 0313-0568 | DM1154 80/100-12 Rear Tire | $34.95 |
| 0313-0569 | DM1153 80/100-12 Rear Tire | $34.95 |
| 0313-0570 | DM1153 90/100-14 Rear Tire | $48.95 |
| 0313-0571 | DM1154 90/100-14 Rear Tire | $48.95 |
| 0313-0572 | DM1153 90/100-16 Rear Tire | $58.95 |
| 0313-0573 | DM1154 90/100-16 Rear Tire | $56.95 |
| 0313-0574 | Battlecross X20 110/100-18 Rear Tire | $129.95 |
| 0313-0575 | Battlecross X20 100/90-19 Rear Tire | $121.95 |
| 0313-0576 | Battlecross X20 110/90-19 Rear Tire | $129.95 |
| 0313-0599 | Geomax MX52 110/100-18 Rear Tire | $119.95 |
| 0313-0601 | M7317 Maxcross MX IT 90/100-16 Rear Tire | $78.00 |
| 0313-0602 | M7317 Maxcross MX IT 100/100-18 Rear Tire | $107.00 |
| 0313-0603 | M7317 Maxcross MX IT 110/100-18 Rear Tire | $123.00 |
| 0313-0604 | M7317 Maxcross MX IT 100/90-19 Rear Tire | $132.00 |
| 0313-0605 | M7317 Maxcross MX IT 110/80-19 Rear Tire | $106.00 |
| 0313-0606 | M7317 Maxcross MX IT 120/80-19 Rear Tire | $150.00 |
| 0313-0607 | MX11 Geomax 90/100-14 Rear Tire | $72.95 |
| 0313-0608 | MX11 Geomax 90/100-16 Rear Tire | $82.95 |
| 0313-0609 | MX11 Geomax 110/100-18 Rear Tire | $132.95 |
| 0313-0611 | MC360 Midsoft 110/100-18 Rear Tire | $99.95 |
| 0313-0612 | MC360 Midsoft 120/100-18 Rear Tire | $107.95 |
| 0313-0613 | MC360 Midsoft 190/90-19 Rear Tire | $110.95 |
| 0313-0614 | MC360 Midsoft 110/90-19 Rear Tire | $114.95 |
| 0313-0615 | MC360 Midsoft 120/80-19 Rear Tire | $129.95 |
| 0313-0616 | MC360 Midhard 110/100-18 Rear Tire | $97.95 |
| 0313-0617 | MC360 Midhard 120/100-18 Rear Tire | $107.95 |
| 0313-0618 | MC360 Midhard 100/90-19 Rear Tire | $110.95 |
| 0313-0619 | MC360 Midhard 110/90-19 Rear Tire | $114.95 |
| 0313-0620 | MC360 Midhard 120/80-19 Rear Tire | $129.95 |
| 0313-0621 | 6 Days Extreme 140/80-18 Rear Tire | $152.95 |
| 0313-0622 | Battlecross X40 120/80-19 Rear Tire | $135.95 |
| 0313-0623 | Battlecross X30 90/100-16 Rear Tire | $61.95 |
| 0313-0624 | Battlecross X30 100/100-18 Rear Tire | $126.95 |
| 0313-0625 | Battlecross X10 100/90-19 Rear Tire | $128.95 |
| 0313-0626 | Battlecross X10 110/90-19 Rear Tire | $138.95 |
| 0313-0633 | MX32 Scorpion 110/90-19 Rear Tire | $130.95 |
| 0313-0634 | MX32 Scorpion 120/80-19 Rear Tire | $131.95 |
| 0313-0635 | K774 IBEX 110/100-18 Rear Tire | $113.95 |
| 0313-0636 | K774 IBEX 120/100-18 Rear Tire | $117.95 |
| 0313-0637 | Geomax MX12 100/90-19 Rear Tire | $163.95 |
| 0313-0638 | Geomax MX12 110/90-19 Rear Tire | $133.95 |
| 0313-0645 | MJX Scorpion 110/90-19 Rear Tire | $141.95 |
| 0313-0651 | MXeXTra-X Scorpion 100/90-19 Rear Tire | $94.95 |
| 0313-0652 | MXeXTra-X Scorpion 110/90-19 Rear Tire | $100.95 |
| 0313-0658 | VE-33 Gekkota 110/100-18 Tire | $126.95 |
| 0313-0659 | Geomax AT81™ 110/100-18 Rear Tire | $174.95 |
| 0313-0660 | D952 100/90-19 Rear Tire | $83.95 |
| 0313-0661 | D952 110/90-19 Rear Tire | $80.95 |
| 0313-0663 | D952 120/90-18 Rear Tire | $93.95 |
| 0313-0664 | D952 120/90-19 Rear Tire | $92.95 |
| 0313-0665 | K257D Klassic 4.10-14 Rear Tire | $40.95 |
| 0313-0667 | K257D Klassic 5.10-17 Rear Tire | $59.95 |
| 0313-0668 | K257D Klassic 4.10-18 Rear Tire | $47.95 |
| 0313-0669 | K257D Klassic 4.10-18 Rear Tire | $52.95 |
| 0313-0671 | K257D Klassic 4.50-18 Rear Tire | $60.95 |
| 0313-0672 | K257D Klassic 4.60-18 Rear Tire | $56.95 |
| 0313-0673 | K257D Klassic 5.10-18 Rear Tire | $62.95 |
| 0313-0674 | K257D Klassic 5.30-18 Rear Tire | $72.95 |
| 0313-0675 | K257D Klassic 100/90-19 Rear Tire | $55.95 |
| 0313-0676 | K257D Klassic 110/90-19 Rear Tire | $64.95 |
| 0313-0677 | K257D Klassic 3.50-18 Rear Tire | $47.95 |
| 0313-0679 | Geomax MX33 80/100-12 Rear Tire | $52.95 |
| 0313-0680 | Geomax MX33 90/100-14 Rear Tire | $66.95 |
| 0313-0681 | Geomax MX33 90/100-16 Rear Tire | $75.95 |
| 0313-0682 | Geomax MX33 100/100-18 Rear Tire | $127.95 |
| 0313-0683 | Geomax MX33 100/90-19 Rear Tire | $119.95 |
| 0313-0684 | Geomax MX33 110/100-18 Rear Tire | $121.95 |
| 0313-0685 | Geomax MX33 110/90-19 Rear Tire | $132.95 |
| 0313-0686 | Geomax MX33 120/80-19 Rear Tire | $133.95 |
| 0313-0687 | Geomax MX33 120/90-18 Rear Tire | $121.95 |
| 0313-0688 | Geomax MX33 120/90-19 Rear Tire | $152.95 |
| 0313-0691 | K990 90/100-18 Front/Rear Tire | $116.95 |
| 0313-0692 | Scorpion Pro 140/80-18 Rear Tire | $154.95 |
| 0314-0007 | MT 43 2.75-21 Front Tire | $117.95 |
| 0314-0008 | Trial Light 80/100-21 Front Tire | $183.95 |
| 0314-0009 | CM711 Legion Trials 2.75-21 Front Tire | $72.00 |
| 0314-0010 | D803 Trials 120/100R18 Rear Tire | $157.95 |
| 0314-0012 | Trailmaxx M7319 2.75-21 Front tire | $78.00 |
| 0314-0013 | K262 2.50/100-16 Front Tire | $33.95 |
| 0315-0002 | MT 43 4.00-18 Rear Tire | $128.95 |
| 0315-0005 | Trial Light 120/100R18 Rear Tire | $297.95 |
| 0315-0008 | CM711 4.00R18 Rear Tire | $112.00 |
| 0315-0009 | K787 Equilibrium 4.50-18 Rear Tire | $96.95 |
| 0315-0010 | K787 Equilibrium 120/80-19 Rear Tire | $101.95 |
| 0315-0013 | K787 Equilibrium 4.50-18 Rear Tire | $112.95 |
| 0315-0014 | K787 Equilibrium 120/80-19 Rear Tire | $118.95 |
| 0315-0015 | Trailmaxx M7320 4.00R18 Rear Tire | $123.00 |
| 0315-0017 | K262 2.75/100-14 Rear Tire | $37.95 |
| 0316-0018 | Enduro 3 Sahara 90/90-21 Front Tire | $217.95 |
| 0316-0027 | TW31 Trail Wing 130/80-18 Front Tire | $119.95 |
| 0316-0038 | TKC80 Twinduro 100/90-19 Front Tire | $180.60 |
| 0316-0040 | TW301 Trail Wing 80/100-21 Front Tire | $120.95 |
| 0316-0046 | BW501 Battle Wing 110/80R19 Front Tire | $168.95 |
| 0316-0047 | BW501 Battle Wing 90/90-21 Front Tire | $130.95 |
| 0316-0089 | Scorpion Rally 90/90-21 Front Tire | $128.95 |
| 0316-0105 | K784 Big Block 110/80B19 Front Tire | $120.95 |
| 0316-0106 | K784 Big Block 100/90B19 Front Tire | $122.95 |
| 0316-0107 | K784 Big Block 90/90B21 Front Tire | $98.95 |
| 0316-0108 | Scorpion Rally 110/80-19 Front Tire | $201.95 |
| 0316-0122 | BW501 Battle Wing 110/80R19 Front Tire | $181.95 |
| 0316-0134 | K761 Dual Sport 90/90-21 Front Tire | $68.95 |
| 0316-0137 | TKC80 Twinduro 120/70-17 Front Tire | $185.12 |
| 0316-0139 | Karoo 3 120/70R19 Front Tire | $256.95 |
| 0316-0140 | Karoo 3 90/90-21 Front Tire | $142.95 |
| 0316-0141 | Karoo 3 110/80-19 Front Tire | $241.95 |
| 0316-0143 | Tourance Next 120/70R19 Front Tire | $206.95 |
| 0316-0144 | Tourance Next 110/80R19 Front Tire | $219.95 |
| 0316-0145 | Tourance Next 90/90-21 Front Tire | $205.95 |
| 0316-0146 | Scorpion Pro 90/90-21 Front Tire | $128.95 |
| 0316-0148 | Anakee 3 110/80R19 Rear Tire | $187.95 |
| 0316-0149 | Anakee 3 100/90-19 Front Tire | $166.95 |
| 0316-0152 | Anakee 3 90/90-21 Front Tire | $139.95 |
| 0316-0153 | Trail Attack 2 100/90-19 Front Tire | $140.34 |
| 0316-0154 | Trail Attack 2 110/80R19 Front Tire | $216.08 |
| 0316-0155 | Trail Attack 2 120/70R19 Front Tire | $220.00 |
| 0316-0156 | Trail Attack 2 90/90-21 Front Tire | $145.42 |
| 0316-0157 | Trail Attack 2 120/70ZR17 Front Tire | $213.36 |
| 0316-0158 | GP21 3.00-21 Front Tire | $84.95 |
| 0316-0161 | Trail Attack 2 120/70ZR19 "K-Spec" Front Tire | $228.33 |
| 0316-0163 | TKC80 Twinduro 120/70-19 Front Tire | $236.72 |
| 0316-0167 | TKC80 Twinduro 3.00-21 Front Tire | $132.23 |
| 0316-0192 | Anakee 3 120/70R19 Front Tire | $191.95 |
| 0316-0193 | Trail Attack 2 110/80R19 Front Tire | $213.36 |
| 0316-0200 | Tourance Next 100/90-19 Front Tire | $214.95 |
| 0316-0204 | Scorpion Rally 120/70R19 Front Tire | $246.95 |
| 0316-0205 | TW101 Trail Wing 110/80R19 Front Tire | $168.95 |
| 0316-0206 | BW501 Battle Wing 110/80R19 Front Tire | $176.95 |
| 0316-0210 | TKC 70 100/90-19 Front Tire | $153.67 |
| 0316-0211 | TKC 70 110/80R19 Front Tire | $238.76 |
| 0316-0212 | TKC 70 120/70R19 Front Tire | $226.70 |
| 0316-0213 | TKC 70 90/90-21 Front Tire | $155.10 |
| 0316-0215 | MT 60 RS 110/80R18 Front Tire | $221.95 |
| 0316-0218 | TKC 70 3.00-21 Front Tire | $145.60 |
| 0316-0246 | Scorpion Trail II 100/90-18 Front Tire | $168.95 |
| 0316-0247 | Scorpion Trail II 100/90-19 Front Tire | $201.95 |
| 0316-0248 | Scorpion Trail II 110/80R19 Front Tire | $221.95 |
| 0316-0249 | Scorpion Trail II 120/70ZR17 Front Tire | $226.95 |
| 0316-0251 | Scorpion Trail II 90/90-21 Front Tire | $176.95 |
| 0316-0254 | Trailrider 100/90-19 Front Tire | $169.95 |
| 0316-0255 | Trailrider 110/80R19 Front Tire | $203.95 |
| 0316-0257 | Trailrider 120/70ZR17 Front Tire | $196.95 |
| 0316-0258 | Trailrider 90/90-21 Front Tire | $128.95 |
| 0316-0259 | Trailrider 80/90-21 Front Tire | $124.95 |
| 0316-0261 | Anakee Wild 110/80R19 Front Tire | $234.95 |
| 0316-0262 | Anakee Wild 120/70R19 Front Tire | $240.95 |
| 0316-0267 | Conti Escape 100/90-19 Front Tire | $147.55 |
| 0316-0268 | Conti Escape 90/90-21 Front Tire | $137.80 |
| 0316-0269 | TKC80 Twinduro 90/90-21 Front Tire | $131.58 |
| 0316-0270 | Tourance Next 120/70R19 Front Tire | $225.95 |
| 0316-0278 | MT 60 90/90-21 Front Tire | $155.95 |
| 0316-0280 | K678F Big Block Paver 100/90B19 Front Tire | $123.95 |
| 0316-0281 | K678F Big Block Paver 110/80B19 Front Tire | $121.95 |
| 0316-0282 | K678F Big Block Paver 120/70B19 Front Tire | $127.95 |
| 0316-0283 | K678F Big Block Paver 90/90B21 Front Tire | $98.95 |
| 0316-0284 | Tourance Next 120/70ZR17 Front Tire | $213.95 |
| 0316-0285 | Tourance 120/70R19 Front Tire | $182.95 |
| 0316-0286 | MT 60 100/90-19 Front Tire | $189.95 |
| 0316-0287 | Scorpion Trail II 120/70R19 Front Tire | $221.95 |
| 0316-0288 | Scorpion Trail II 120/70ZR19 Front Tire | $229.95 |
| 0316-0289 | Scorpion Rally STR 120/70R19 Front Tire | $243.95 |
| 0316-0290 | Anakee Wild 90/90-21 Front Tire | $158.95 |
| 0316-0295 | Trekrider 90/90-21 Front Tire | $158.95 |
| 0316-0296 | Trekrider 110/80-19 Front Tire | $180.95 |
| 0316-0308 | Anakee Wild 140/80-18 Rear Tire | $221.95 |
| 0316-0310 | Anakee Wild 80/90-21 Front Tire | $153.95 |
| 0316-0313 | Karoo Street 110/80R19 Front Tire | $202.95 |
| 0316-0314 | Karoo Street 120/70R19 Front Tire | $223.95 |
| 0316-0315 | Karoo Street 90/90-21 Front Tire | $129.95 |
| 0316-0316 | Scorpion Rally STR 100/90-19 Front Tire | $177.95 |
| 0316-0319 | MT 60 130/90B16 Front Tire | $194.95 |
| 0316-0326 | A41 Battlax Adventure 120/70ZR17 Front Tire | $192.95 |
| 0316-0327 | A41 Battlax Adventure 110/80R18 Front Tire | $193.95 |
| 0316-0328 | A41 Battlax Adventure 110/80R19 Front Tire | $195.95 |
| 0316-0329 | A41 Battlax Adventure 100/90-19 Front Tire | $175.95 |
| 0316-0330 | A41 Battlax Adventure 120/70R19 Front Tire | $195.95 |
| 0316-0331 | A41 Battlax Adventure 90/90-21 Front Tire | $154.95 |
| 0316-0335 | 6 Days Extreme 90/90-21 Front Tire | $142.95 |
| 0316-0344 | A41 Battlax Adventure 90/90-21 Front Tire | $155.25 |
| 0316-0345 | A41 Battlax Adventure 150/70R18 Front Tire | $283.49 |
| 0316-0346 | A41 Battlax Adventure 120/70R15 Front Tire | $170.05 |
| 0316-0350 | Karoo™ Extreme 90/90-21 Front Tire | $131.95 |
| 0316-0351 | Trail Attack 3 90/90-21 Front Tire | $166.40 |
| 0316-0352 | Trail Attack 3 100/90-19 Front Tire | $171.94 |
| 0316-0353 | Trail Attack 3 110/80R19 Front Tire | $243.20 |
| 0316-0354 | Trail Attack 3 120/70R19 Front Tire | $241.15 |
| 0316-0355 | Trail Attack 3 120/70ZR17 Front Tire | $244.48 |
| 0316-0356 | Trail Attack 3 120/70ZR19 Front Tire | $257.92 |
| 0316-0357 | Trail Attack 3 190/55ZR17 Rear Tire | $357.76 |
| 0317-0006 | Enduro 3 Sahara 130/80-17 Rear Tire | $243.95 |
| 0317-0010 | D606 130/90-18 Rear Tire | $162.95 |
| 0317-0011 | Enduro 3 Sahara 130/80-17 Rear Tire | $247.95 |
| 0317-0016 | Enduro 3 Sahara 140/80-18 Rear Tire | $226.95 |
| 0317-0017 | TW42 Trail Wing 130/80-17 Rear Tire | $199.95 |
| 0317-0021 | TW34 Trail Wing 180/80-14 Rear Tire | $184.95 |
| 0317-0031 | TW302 Trail Wing 120/80-18 Rear Tire | $144.95 |
| 0317-0038 | BW502 Battle Wing 140/80R17 Rear Tire | $214.95 |
| 0317-0039 | BW502 Battle Wing 150/70R17 Rear Tire | $210.95 |
| 0317-0054 | MT 60 130/80-17 Rear Tire | $199.95 |
| 0317-0060 | Tourance 130/80R17 Rear Tire | $235.95 |
| 0317-0083 | Scorpion Rally 14/80-18 Rear Tire | $184.95 |
| 0317-0099 | K784 Big Block 150/70B17 Rear Tire | $162.95 |
| 0317-0100 | K784 Big Block 150/70B18 Rear Tire | $171.95 |
| 0317-0101 | K784 Big Block 130/80B17 Rear Tire | $112.95 |
| 0317-0102 | K784 Big Block 140/80B18 Rear Tire | $118.95 |
| 0317-0103 | Scorpion Rally 150/70-17 Rear Tire | $221.95 |
| 0317-0114 | Enduro 3 Sahara 120/90-17 Rear Tire | $177.95 |
| 0317-0125 | BW502 Battle Wing 150/70R17 Rear Tire | $226.95 |
| 0317-0130 | K335 Ice 4.00-18 Rear Tire | $100.95 |
| 0317-0131 | K335 Ice 4.00-18 Rear Tire | $107.95 |
| 0317-0132 | K335 Ice 4.00-19 Rear Tire | $107.95 |
| 0317-0133 | K335 Ice 4.00-19 Rear Tire | $114.95 |
| 0317-0139 | K761 Dual Sport 120/90-17 Rear Tire | $85.95 |
| 0317-0140 | K761 Dual Sport 130/80-17 Rear Tire | $89.95 |
| 0317-0142 | K761 Dual Sport 120/80-18 Rear Tire | $85.95 |
| 0317-0143 | K761 Dual Sport 100/90-19 Front Tire | $81.95 |
| 0317-0146 | TKC80 Twinduro 180/55-17 Rear Tire | $321.86 |
| 0317-0147 | Karoo 3 140/80-18 Rear Tire | $156.95 |
| 0317-0148 | Karoo 3 150/70-17 Rear Tire | $301.95 |
| 0317-0149 | Karoo 3 150/70-18 Rear Tire | $288.95 |
| 0317-0150 | Karoo 3 170/60R17 Rear Tire | $320.95 |
| 0317-0151 | Karoo 3 140/80-17 Rear Tire | $282.95 |
| 0317-0152 | Tourance Next 140/80R17 Rear Tire | $236.95 |
| 0317-0153 | Tourance Next 150/70R17 Rear Tire | $261.95 |
| 0317-0154 | Tourance Next 170/60R17 Rear Tire | $272.95 |
| 0317-0156 | Tourance Next 190/55ZR17 Rear Tire | $294.95 |
| 0317-0157 | Scorpion Pro 140/80-18 Rear Tire | $143.95 |
| 0317-0158 | Scorpion Pro 120/90-18 Rear Tire | $136.95 |
| 0317-0159 | Anakee 3 130/80R17 Rear Tire | $185.95 |
| 0317-0161 | Anakee 3 140/80R17 Rear Tire | $206.95 |
| 0317-0163 | Anakee 3 150/70R17 Rear Tire | $227.95 |
| 0317-0165 | Trail Attack 2 130/80R17 Rear Tire | $223.52 |
| 0317-0166 | Trail Attack 2 140/80R17 Rear Tire | $239.40 |
| 0317-0167 | Trail Attack 2 150/70R17 Rear Tire | $267.03 |
| 0317-0168 | Trail Attack 2 170/60R17 Rear Tire | $288.32 |
| 0317-0171 | Trail Attack 2 150/70R18 Rear Tire | $214.95 |
| 0317-0172 | GP22 120/80-18 Rear Tire | $124.95 |
| 0317-0175 | Trail Attack 2 130/80-17 Rear Tire | $166.37 |
| 0317-0176 | Trail Attack 2 140/80R17 Rear Tire | $239.40 |
| 0317-0177 | Trail Attack 2 140/80-18 Rear Tire | $210.19 |
| 0317-0178 | Trail Attack 2 170/60ZR17 "K-Spec" Rear Tire | $292.83 |
| 0317-0180 | TKC80 Twinduro 120/90-17 Rear Tire | $193.75 |
| 0317-0181 | TKC80 Twinduro 130/80-17 Rear Tire | $202.80 |
| 0317-0182 | TKC80 Twinduro 5.10-17 Rear Tire | $186.41 |
| 0317-0183 | TKC80 Twinduro 140/80-17 Rear Tire | $254.13 |
| 0317-0184 | TKC80 Twinduro 170/60B17 Rear Tire | $288.96 |
| 0317-0187 | TKC80 Twinduro 4.00-18 Rear Tire | $172.22 |
| 0317-0195 | Karoo 3 130/80-17 Rear Tire | $150.95 |
| 0317-0222 | Anakee 3 170/60R17 Rear Tire | $236.95 |
| 0317-0223 | Trail Attack 2 160/60ZR17 Rear Tire | $294.01 |
| 0317-0227 | TKC80 Twinduro 150/70B18 Rear Tire | $308.31 |
| 0317-0232 | Tourance Next 150/70R17 "B Spec" Rear Tire | $251.95 |
| 0317-0233 | Scorpion Rally 170/60-17 Rear Tire | $308.95 |
| 0317-0234 | TW152 Trail Wing 150/70R17 Rear Tire | $210.95 |
| 0317-0235 | BW502 Battle Wing 150/70R17 Rear Tire | $220.95 |
| 0317-0238 | Tourance Next 160/60R17 Rear Tire | $259.95 |
| 0317-0239 | TKC 70 120/90-17 Rear Tire | $216.00 |
| 0317-0240 | TKC 70 130/80-17 Rear Tire | $248.40 |
| 0317-0241 | TKC 70 140/80R17 Rear Tire | $272.42 |
| 0317-0242 | TKC 70 150/70R17 Rear Tire | $297.50 |
| 0317-0243 | TKC 70 170/60R17 Rear Tire | $305.00 |
| 0317-0244 | TKC 70 4.00-18 Rear Tire | $191.88 |
| 0317-0245 | TKC 70 150/70R18 Rear Tire | $294.38 |
| 0317-0250 | Tourance Next 130/80R17 Rear Tire | $236.95 |
| 0317-0251 | MT 60 RS 160/60R17 Rear Tire | $260.95 |
| 0317-0252 | MT 60 RS 180/55R17 Rear Tire | $262.95 |
| 0317-0278 | Trailrider 110/80-18 Rear Tire | $146.95 |
| 0317-0279 | Trailrider 120/80-18 Rear Tire | $160.95 |
| 0317-0280 | Trailrider 120/90-17 Rear Tire | $203.95 |
| 0317-0281 | Trailrider 130/80-17 Rear Tire | $205.95 |
| 0317-0282 | Trailrider 140/80-18 Rear Tire | $198.95 |
| 0317-0283 | Trailrider 130/80R17 Rear Tire | $214.95 |
| 0317-0284 | Trailrider 140/80R17 Rear Tire | $223.95 |
| 0317-0285 | Trailrider 150/60R17 Rear Tire | $230.95 |
| 0317-0286 | Trailrider 150/70R17 Rear Tire | $230.95 |
| 0317-0287 | Trailrider 160/60ZR17 Rear Tire | $234.95 |
| 0317-0289 | Trailrider 180/55ZR17 Rear Tire | $253.95 |
| 0317-0291 | Scorpion Trail II 130/80R17 Rear Tire | $240.95 |
| 0317-0292 | Scorpion Trail II 140/80R17 Rear Tire | $247.95 |
| 0317-0293 | Scorpion Trail II 150/70R17 Rear Tire | $263.95 |
| 0317-0294 | Scorpion Trail II 160/60ZR17 Rear Tire | $260.95 |
| 0317-0296 | Scorpion Trail II 180/55ZR17 Rear Tire | $283.95 |
| 0317-0298 | 6 Days Extreme 140/80-18 Rear Tire | $152.95 |
| 0317-0313 | Anakee Wild 150/70R17 Rear Tire | $291.95 |
| 0317-0314 | Anakee Wild 170/60R17 Rear Tire | $299.95 |
| 0317-0322 | Conti Escape 120/90-17 Rear Tire | $168.35 |
| 0317-0323 | Conti Escape 130/80-17 Rear Tire | $193.05 |
| 0317-0324 | Conti Escape 140/80-17 Rear Tire | $189.15 |
| 0317-0325 | Conti Escape 140/80-18 Rear Tire | $213.85 |
| 0317-0326 | Tourance Next 170/60ZR17 Rear Tire | $272.95 |
| 0317-0332 | MT 60 120/90-17 Rear Tire | $238.95 |
| 0317-0333 | MT 60 140/80-17 Rear Tire | $238.95 |
| 0317-0336 | Trailrider 120/70ZR19 Front Tire | $214.95 |
| 0317-0337 | Trailrider 170/60ZR17 Rear Tire | $244.95 |
| 0317-0345 | K678 Big Block Paver 130/80B17 Rear Tire | $112.95 |
| 0317-0346 | K678 Big Block Paver 140/80B18 Rear Tire | $118.95 |
| 0317-0347 | K678 Big Block Paver 150/70B17 Rear Tire | $163.95 |
| 0317-0348 | K678 Big Block Paver 150/70B18 Rear Tire | $172.95 |
| 0317-0349 | K678 Big Block Paver 170/60B17 Rear Tire | $184.95 |
| 0317-0350 | Tourance Next 180/55ZR17 Rear Tire | $266.95 |
| 0317-0351 | Enduro 3 Sahara 120/80-18 Rear Tire | $206.95 |
| 0317-0352 | Tourance 170/60R17 Front Tire | $219.95 |
| 0317-0353 | Tourance Next 150/70R18 Rear Tire | $255.95 |
| 0317-0354 | Scorpion Trail II 170/60R17 Rear Tire | $315.95 |
| 0317-0355 | Scorpion Trail II 170/60ZR17 Rear Tire | $277.95 |
| 0317-0356 | Scorpion Trail II 150/70R18 Rear Tire | $260.95 |
| 0317-0357 | Scorpion Rally STR 170/60R17 Rear Tire | $315.95 |
| 0317-0358 | Anakee Wild 140/80-17 Rear Tire | $219.95 |
| 0317-0359 | Anakee Wild 130/80-17 Rear Tire | $208.95 |
| 0317-0371 | Trekrider 130/80-17 Rear Tire | $189.95 |
| 0317-0372 | Trekrider 140/80-17 Rear Tire | $199.95 |
| 0317-0373 | Trekrider 140/80-18 Rear Tire | $205.95 |
| 0317-0374 | Trekrider 150/70-17 Rear Tire | $210.95 |
| 0317-0384 | Scorpion Rally STR 150/70R17 Rear Tire | $223.95 |
| 0317-0385 | Scorpion Rally STR 150/70R18 Rear Tire | $230.95 |
| 0317-0386 | Anakee Wild 130/80-18 Rear Tire | $213.95 |
| 0317-0387 | Trailrider 150/70R18 Rear Tire | $232.95 |
| 0317-0390 | Anakee Wild 150/70R18 Rear Tire | $299.95 |
| 0317-0391 | Anakee Wild 110/80-18 Rear Tire | $204.95 |
| 0317-0392 | Anakee Wild 120/80-18 Rear Tire | $208.95 |
| 0317-0394 | Karoo Street 150/70R17 Rear Tire | $223.95 |
| 0317-0395 | Karoo Street 170/60R17 Rear Tire | $263.95 |
| 0317-0396 | Karoo Street 150/70R18 Rear Tire | $223.95 |
| 0317-0399 | MT 60 RS 120/70ZR18 Front Tire | $259.95 |
| 0317-0400 | MT 60 150/80B16 Rear Tire | $230.95 |
| 0317-0408 | A41 Battlax Adventure 130/80R17 Rear Tire | $202.95 |
| 0317-0409 | A41 Battlax Adventure 140/80R17 Rear Tire | $217.95 |
| 0317-0410 | A41 Battlax Adventure 150/70R17 Rear Tire | $235.95 |
| 0317-0411 | A41 Battlax Adventure 160/60ZR17 Rear Tire | $223.95 |
| 0317-0412 | A41 Battlax Adventure 170/60R17 Rear Tire | $248.95 |
| 0317-0413 | A41 Battlax Adventure 170/60ZR17 Rear Tire | $248.95 |
| 0317-0414 | A41 Battlax Adventure 180/55ZR17 Rear Tire | $263.95 |
| 0317-0415 | A41 Battlax Adventure 190/55ZR17 Rear Tire | $284.95 |
| 0317-0416 | A41 Battlax Adventure 150/70ZR18 Rear Tire | $282.56 |
| 0317-0417 | Enduro 90/90-21 Front Tire | $136.95 |
| 0317-0418 | Enduro 90/100-21 Front Tire | $147.95 |
| 0317-0419 | Enduro 120/90-18 Rear Tire | $132.95 |
| 0317-0420 | Enduro 140/80-18 Rear Tire | $143.95 |
| 0317-0422 | 6 Days Extreme 140/80-18 Rear Tire | $153.95 |
| 0317-0423 | Karoo™ Extreme 140/80-18 Rear Tire | $187.95 |
| 0317-0433 | A41 Battlax Adventure 190/55ZR17 Rear Tire | $284.98 |
| 0317-0436 | Karoo™ Extreme 150/70R18 Rear Tire | $227.95 |
| 0317-0437 | Karoo™ Street 130/80R18 Rear Tire | $204.95 |
| 0317-0438 | Karoo™ Street 140/80R17 Rear Tire | $214.95 |
| 0317-0439 | Karoo™ Street 180/55R17 Rear Tire | $317.95 |
| 0317-0440 | Trail Attack 3 120/90-17 Rear Tire | $173.44 |
| 0317-0441 | Trail Attack 3 130/80-17 Rear Tire | $190.08 |
| 0317-0442 | Trail Attack 3 130/80R17 Rear Tire | $256.00 |
| 0317-0443 | Trail Attack 3 140/80R17 Rear Tire | $274.56 |
| 0317-0444 | Trail Attack 3 140/80-18 Rear Tire | $240.64 |
| 0317-0445 | Trail Attack 3 150/70R17 Rear Tire | $301.44 |
| 0317-0446 | Trail Attack 3 150/70ZR18 Rear Tire | $299.00 |
| 0317-0447 | Trail Attack 3 160/60ZR17 Rear Tire | $328.75 |
| 0317-0448 | Trail Attack 3 170/60R17 Rear Tire | $307.20 |
| 0317-0449 | Trail Attack 3 170/60ZR17 Rear Tire | $311.04 |
| 0317-0450 | Trail Attack 3 180/55ZR17 Rear Tire | $348.80 |
| 0317-0451 | TKC 70 140/80R17 | $272.42 |
| 0340-0564 | M6024 130/70-12 Front/Rear Tire | $71.00 |
| 0340-0565 | M6024 120/70-12 Front/Rear Tire | $64.00 |
| 0340-0673 | M6024 120/90-10 Front/Rear Tire | $57.00 |
| 0340-0674 | M6024 130/90-10 Front/Rear Tire | $59.00 |
| 110-10120 | Tourance 130/80R17 Rear Tire | $172.95 |
| 110-10121 | Tourance 140/80R17 Rear Tire | $187.95 |
| 110-10124 | Tourance 100/90-19 Front Tire | $150.95 |
| 110-10126 | Tourance 90/90-21 Front Tire | $120.95 |
| 110-11278 | Tourance 110/80R19 Front Tire | $167.95 |
| 110-11279 | Tourance 150/70R17 Rear Tire | $197.95 |
| 110-6252 | Enduro 3 Sahara 4.00-18 Rear Tire | $204.95 |
| 248591 | Conti Escape 130/80-17 Rear Tire | $193.05 |
| 248610 | Conti Escape 90/90-21 Front Tire | $154.70 |
| 32SF-21 | D606 90/90-21 Front Tire | $150.95 |
| 32SF-36 | D606 120/90-18 Rear Tire | $154.95 |
| 32SF-41 | D606 130/90-17 Rear Tire | $155.95 |
| 97388 | TKC80 Twinduro 110/80B19 Front Tire | $219.30 |
| 97394 | TKC80 Twinduro 130/80-17 Rear Tire | $211.56 |
| 97395 | TKC80 Twinduro 120/90-18 Rear Tire | $174.15 |
| 97396 | TKC80 Twinduro 140/80-18 Rear Tire | $186.41 |
| 97398 | TKC80 Twinduro 150/70B17 Rear Tire | $270.90 |
| BR-147373 | TW101 Trail Wing 110/80R19 Front Tire | $168.95 |
| BS-00052 | TW52 Trail Wing 4.60-18 Rear Tire | $129.95 |
| BS-00054 | TW9 Trail Wing 2.50-16 Front Tire | $90.95 |
| BS-00303 | TW301 Trail Wing 3.00-21 Front Tire | $120.95 |
| BS-00305 | TW41 Trail Wing 80/100-21 Front Tire | $120.95 |
| BS-00306 | TW42 Trail Wing 120/90-18 Rear Tire | $186.95 |
| BS-00401 | TW42 Trail Wing 120/90-17 Rear Tire | $140.95 |
| BS-01188 | TW41 Trail Wing 90/90-21 Front Tire | $120.95 |
| BS-0589 | TW22 Trail Wing 130/80-17 Rear Tire | $150.95 |
| BS-0840 | TW39 Trail Wing 90/100-19 Front Tire | $126.95 |
| BS-0954 | TW101 Trail Wing 100/90-19 Front Tire | $149.95 |
| BS-1237 | TW9 Trail Wing 3.00-23 Front Tire | $120.95 |
| BS-147220 | TW203 Trail Wing 130/80-18 Front Tire | $119.95 |
| BS-147237 | TW204 Trail Wing 180/80-14 Rear Tire | $184.95 |
| BS-5006 | TW152 Trail Wing 130/80R17 Rear Tire | $207.95 |
| BX-0503 | M22 90/100-14 Rear Tire | $104.95 |
| BX-0550 | M22 3.00-16 Rear Tire | $90.95 |
| BX-0630 | M23 70/100-17 Front Tire | $105.95 |
| BX-0920 | M23 2.50-19 Front Tire | $85.95 |
| BX-2940 | M40 2.50-10 Front/Rear Tire | $41.95 |
| C183A1 | C183A 2.75/3.00-12 Front/Rear Tire | $27.00 |
| C7552 | C755 3.00-16 Rear Tire | $48.00 |
| C7556 | C755 4.10-18 Rear Tire | $65.00 |
| HF335-51 | HF335 4.10-14 Rear Tire | $54.95 |
| HF335-52 | HF335 5.10-17 Rear Tire | $98.95 |
| HF335-53 | HF335 4.10-18 Rear Tire | $63.95 |
| HF335-54 | HF335 4.60-18 Rear Tire | $79.95 |
| HF335-55 | HF335 5.10-18 Rear Tire | $101.95 |
| HF335-56 | HF335 5.40-18 Rear Tire | $96.95 |
| HF343-01 | HF343 Excelerator 70/100-17 Front Tire | $51.95 |
| HF343-02 | HF343 Excelerator 80/100-21 Front Tire | $76.95 |
| HF905-01 | HF905 80/100-21 Front Tire | $74.95 |
| HF906-51 | HF906 Excelerator 90/100-14 Rear Tire | $59.95 |
| HF906-52 | HF906 Excelerator 100/100-18 Rear Tire | $99.95 |
| HF906-54 | HF906 Excelerator 100/90-19 Rear Tire | $96.95 |
| IRC-092 | GP-1 2.75-19 Front Tire | $70.95 |
| IRC-093 | GP-1 2.75-21 Front Tire | $73.95 |
| IRC-094 | GP-1 3.00-17 Rear Tire | $34.95 |
| IRC-095 | GP-1 3.00-18 Rear Tire | $75.95 |
| IRC-096 | GP-1 3.50-18 Rear Tire | $97.95 |
| IRC-098 | GP-1 3.50-17 Rear Tire | $95.95 |
| IRC-104 | GP-1 4.60-17 Rear Tire | $118.95 |
| IRC-105 | GP-1 4.10-18 Rear Tire | $47.95 |
| IRC-106 | GP-1 4.60-18 Rear Tire | $125.95 |
| IRC-107 | GP-1 3.00-21 Front Tire | $81.95 |
| IRC-112 | VE-33 Volcanduro 5.10-17 Rear Tire | $105.95 |
| IRC-121 | VE-32 80/100-21 Front Tire | $90.95 |
| IRC-123 | VE-35 Volcanduro 80/100-21 Front Tire | $79.95 |
| IRC-128 | Mini-Cross 2.50-14 Front Tire | $43.95 |
| IRC-129 | Mini-Cross 3.00-12 Rear Tire | $43.95 |
| IRC-1301 | GP-110 3.00-21 Front Tire | $93.95 |
| IRC-1302 | GP-110 4.60-17 Rear Tire | $129.95 |
| IRC-1303 | GP-110 5.10-17 Rear Tire | $144.95 |
| IRC-1304 | GP-110 4.10-18 Rear Tire | $122.95 |
| IRC-1305 | GP-110 4.60-18 Rear Tire | $137.95 |
| IRC-1306 | GP-110 5.10-18 Rear Tire | $159.95 |
| IRC-1307 | GP-110 120/80-18 Rear Tire | $144.95 |
| IRC-156 | VE-33 Volcanduro 5.10-18 Rear Tire | $117.95 |
| IRC-157 | VE-33 Volcanduro 4.60-17 Rear Tire | $93.95 |
| IRC-173 | VE-33 Volcanduro 100/100-17 Rear Tire | $93.95 |
| IRC-174 | VE-33 Volcanduro 110/100-18 Rear Tire | $117.95 |
| IRC-176 | VE-33 Volcanduro 110/100-17 Rear Tire | $105.95 |
| IRC-177 | VE-33 Volcanduro 100/90-19 Rear Tire | $108.95 |
| IRC-178 | VE-33 Volcanduro 110/90-19 Rear Tire | $128.95 |
| IRC-185 | VE-39 Volcanduro 80/100-21 Front Tire | $97.95 |
| IRC-186 | VE-37 100/100-18 Rear Tire | $149.95 |
| IRC-190 | TR-1 3.50-8 Front/Rear Tire | $37.95 |
| IRC-191 | TR-1 4.00-10 Front/Rear Tire | $52.95 |
| IRC-196 | TR-1 4.00-18 Front/Rear Tire | $74.95 |
| IRC-199 | TR-1 3.00-21 Front Tire | $44.95 |
| IRC-237 | M1A 90/90-21 Front Tire | $92.95 |
| IRC-280 | VE-40 Volcanduro 100/100-18 Rear Tire | $132.95 |
| IRC-281 | VE-40 Volcanduro 110/100-18 Rear Tire | $147.95 |
| IRC-282 | VE-40 Volcanduro 100/90-19 Rear Tire | $132.95 |
| IRC-283 | VE-40 Volcanduro 110/90-19 Rear Tire | $159.95 |
| IRC-284 | VE-40 Volcanduro 110/100-18 Rear Tire | $154.95 |
| IRC-42 | Mini-Cross 2.50-16 Front Tire | $57.95 |
| IRC-43 | Mini-Cross 3.60-14 Rear Tire | $57.95 |
| IRC-501 | iX05H 110/100-18 Rear Tire | $131.95 |
| IRC-502 | iX05H 100/90-19 Rear Tire | $143.95 |
| IRC-503 | iX05H 110/90-19 Rear Tire | $159.95 |
| IRC-504 | iX05H 80/100-21 Front Tire | $101.95 |
| IRC-511 | iX07S 110/100-18 Rear Tire | $117.95 |
| IRC-512 | iX07S 100/90-19 Rear Tire | $119.95 |
| IRC-514 | iX07S 80/100-21 Front Tire | $101.95 |
| IRC-515 | iX05H 70/100-17 Front Tire | $57.95 |
| IRC-516 | iX05H 90/100-14 Rear Tire | $66.95 |
| IRC-517 | iX05H 70/100-19 Front Tire | $59.95 |
| IRC-518 | iX05H 90/100-16 Rear Tire | $68.95 |
| IRC-519 | iX07S 2.50-10 Rear Tire | $33.95 |
| IRC-521 | iX07S 90/100-14 Rear Tire | $76.95 |
| IRC-550 | TR-11 Trial Winner 4.00-18 Rear Tire | $195.95 |
| IRC-551 | TR-11 Trial Winner 4.00-18 Rear Tire | $176.95 |
| IRC-552 | TR-11 Trial Winner 2.75-21 Front Tire | $120.95 |
| IRC-600 | TR-1 2.75-17 Front/Rear Tire | $55.95 |
| IRC-602 | TR-1 2.75-18 Front/Rear Tire | $58.95 |
| IRC-604 | GP-1 5.10-17 Rear Tire | $141.95 |
| IRC-605 | GP-1 5.10-18 Rear Tire | $141.95 |
| K2701 | K270 4.10-18 Rear Tire | $59.95 |
| K2702 | K270 4.50-18 Rear Tire | $69.95 |
| K2703 | K270 4.60-17 Rear Tire | $58.95 |
| K2704 | K270 3.00-21 Front Tire | $53.95 |
| K2705 | K270 5.10-18 Rear Tire | $78.95 |
| K2706 | K270 5.10-17 Rear Tire | $76.95 |
| K2707 | K270 3.25-21 Front Tire | $55.95 |
| K2708 | K270 3.50-18 Rear Tire | $48.95 |
| K2709 | K270 4.00-18 Rear Tire | $58.95 |
| K760-15 | K760 Trackmaster II 70/100-19 Front Tire | $52.95 |
| K7601 | K760 Trackmaster II 100/100-18 Rear Tire | $60.95 |
| K76011 | K760 Trackmaster II 70/100-17 Front Tire | $42.95 |
| K76012 | K760 Trackmaster II 130/90-17 Rear Tire | $78.95 |
| K76014 | K760 Trackmaster II 120/90-19 Rear Tire | $83.95 |
| K7602 | K760 Trackmaster II 110/100-18 Rear Tire | $67.95 |
| K7603 | K760 Trackmaster II 120/100-18 Rear Tire | $77.95 |
| K7604 | K760 Trackmaster II 100/90-19 Rear Tire | $66.95 |
| K7605 | K760 Trackmaster II 110/90-19 Rear Tire | $75.95 |
| K7606 | K760 Trackmaster II 80/100-21 Front Tire | $56.95 |
| K7607 | K760 Trackmaster II 90/100-14 Rear Tire | $41.95 |
| K7608 | K760 Trackmaster II 2.50-10 Front Tire | $22.95 |
| K7609 | K760 Trackmaster II 80/100-12 Rear Tire | $36.95 |
| M7304-1 | M7304 Maxxcross IT 2.50-10 Front Tire | $40.00 |
| M7304-2 | M7304 Maxxcross IT 60/100-14 Front Tire | $49.00 |
| M7304-3 | M7304 Maxxcross IT 70/100-17 Front Tire | $55.00 |
| M7304-4 | M7304 Maxxcross IT 70/100-19 Front Tire | $59.00 |
| M7304-5 | M7304 Maxxcross IT 80/100-21 Front Tire | $112.00 |
| M7305-1 | M7305 Maxxcross IT 80/100-12 Rear Tire | $51.00 |
| M7305-2 | M7305 Maxxcross IT 90/100-14 Rear Tire | $59.00 |
| M7305-3 | M7305 Maxxcross IT 90/100-16 Rear Tire | $67.00 |
| M7305-4 | M7305 Maxxcross IT 100/100-18 Rear Tire | $110.00 |
| M7305-5 | M7305 Maxxcross IT 110/100-18 Rear Tire | $123.00 |
| M7305-6 | M7305 Maxxcross IT 120/100-18 Rear Tire | $133.00 |
| M7305-7 | M7305 Maxxcross IT 100/90-19 Rear Tire | $127.00 |
| M7305-8 | M7305 Maxxcross IT 110/90-19 Rear Tire | $134.00 |
| M7305-9 | M7305 Maxxcross IT 120/90-19 Rear Tire | $142.00 |
| MT16-66160 | MT16 110/100-18 Rear Tire | $124.95 |
| MT16-92260 | MT16 80/100-21 Front Tire | $119.95 |
| MT21-1 | MT 21 120/90-18 Rear Tire | $150.95 |
| MT21-11 | MT 21 80/90-21 Front Tire | $132.95 |
| MT21-2 | MT 21 90/90-21 Front Tire | $133.95 |
| MT21-4 | MT 21 120/90-17 Rear Tire | $150.95 |
| MT21-5 | MT 21 110/80-18 Rear Tire | $135.95 |
| MT21-7 | MT 21 130/90-17 Rear Tire | $150.95 |
| MT21-8 | MT 21 130/90-18 Rear Tire | $150.95 |
| MT21-9 | MT 21 120/80-18 Rear Tire | $146.95 |
| MT90-06 | MT 90 A/T 90/90-21 Front Tire | $147.95 |
| MT90-07 | MT 90 A/T 80/90-21 Front Tire | $107.95 |
| MT90-13 | MT 90 A/T 110/80-18 Rear Tire | $189.95 |
| MT90-14 | MT 90 A/T 120/80-18 Rear Tire | $197.95 |
| MT90-15 | MT 90 A/T 140/80-18 Rear Tire | $214.95 |
| MT90-16 | MT 90 A/T 120/90-17 Rear Tire | $188.95 |