V-TWIN TIRE SIZE GUIDE
Tires in this guide are listed in order, sorted by rim diameter (small to large), overall section width/aspect ratio, market application and front and/or rear applications. Simply find the size, front or rear and suggested application of tire for your vehicle.
V-TWIN TIRE SIZE GUIDE
The suggested applications correspond to the following codes:CRS/TOUR – Cruiser bike/touring bike applicationsDUALSPORT – Dual sport/adventure touring applicationsCUSTOM – Cruiser/custom bikes GEN – Commuting/general all-purpose street tireOEM – OE replacement tire as suggested by the manufacturerRACE – High-performance track/streetSIDECAR – General-purpose sidecar applicationsSPORT – Sport riding/performance tireSPRTNG – Sport-touringSPRSPRT – Sport riding/track day tireNWS – Narrow white stripe sidewallWS – White stripe sidewallWWW – Wide white wall
NOTE: The information provided here is not warranted as to the truth or accuracy by Drag Specialties or its parent company, LeMans Corporation. The information is collected from the tire manufacturer and published for your reference. Any additional information or questions regarding this information or questions about the fitment and maintenance of the tires should be obtained from the tire manufacturers.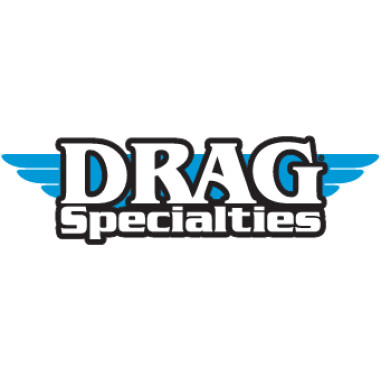 | Part # | Description | Sug. Retail Price |
| --- | --- | --- |
| 0301-0092 | Elite 3 120/70R21 Front Tire | $235.95 |
| 0301-0143 | Night Dragon 140/75R17 Front Tire | $234.95 |
| 0301-0144 | Night Dragon 120/70ZR19 Front Tire | $261.95 |
| 0301-0405 | ME880 Marathon 130/70R18 Front Tire | $251.95 |
| 0301-0436 | Commander II 120/70ZR19 Front Tire | $207.95 |
| 0301-0500 | ME888 Marathon Ultra 130/70R18 Front Tire | $252.95 |
| 0301-0503 | Pilot Road 4 GT 120/70ZR17 Front Tire | $194.95 |
| 0301-0504 | Pilot Road 4 GT 120/70ZR18 Front Tire | $196.95 |
| 0301-0662 | Elite 4 130/70R18 Front Tire | $274.95 |
| 0301-0698 | ME888 Marathon Ultra 120/70ZR19 Front Tire | $237.95 |
| 0301-0734 | ME888 Marathon Ultra 140/75R17 Front Tire | $235.95 |
| 0301-0736 | Battlecruise H50 140/75R17 Front Tire | $195.95 |
| 0301-0737 | Battlecruise H50 120/70ZR18 Front Tire | $185.95 |
| 0301-0738 | Battlecruise H50 120/70ZR19 Front Tire | $177.95 |
| 0301-0748 | ME888 Marathon Ultra 120/70ZR18 Front Tire | $261.95 |
| 0301-0760 | AV92 Cobra Chrome 260/40VR18 Blackwall Rear Tire | $254.95 |
| 0301-0761 | AV92 Cobra Chrome 150/80B16RF Wide Whitewall Rear Tire | $292.95 |
| 0301-0762 | AV91 Cobra Chrome 140/75R17 Blackwall Front Tire | $234.95 |
| 0301-0763 | AV91 Cobra Chrome 150/80R17 Blackwall Front Tire | $294.95 |
| 0301-0764 | AV91 Cobra Chrome 130/70R18 Blackwall Front Tire | $234.95 |
| 0301-0765 | AV91 Cobra Chrome 130/70VR18 Blackwall Front Tire | $248.95 |
| 0301-0766 | AV91 Cobra 130/70R18 Front Trike Tire | $244.95 |
| 0301-0767 | AV91 Cobra Chrome 120/70ZR19 Blackwall Front Tire | $224.95 |
| 0301-0768 | Cobra Chrome 130/60VR23 Blackwall Universal Tire | $198.95 |
| 0301-0774 | Cruisetec 120/70ZR19 Front Tire | $238.95 |
| 0301-0775 | ME888 Marathon Ultra 140/75ZR17 Front Tire | $235.95 |
| 0301-0776 | ME888 Marathon Ultra 120/70R17 Front Tire | $274.95 |
| 0302-0041 | Elite 3 250/40R18 Rear Tire | $309.95 |
| 0302-0110 | Elite 3 240/40R18 Rear Tire | $319.95 |
| 0302-0246 | Night Dragon 180/55R18 Rear Tire | $325.95 |
| 0302-0253 | Night Dragon 240/40R18 Rear Tire | $346.95 |
| 0302-0406 | Elite 3 200/50R18 Rear Tire | $325.95 |
| 0302-0407 | D401 200/55R17 Rear Tire | $276.95 |
| 0302-0645 | Night Dragon 130/90-16 Front Tire | $201.95 |
| 0302-0729 | Commander II 240/40R18 Rear Tire | $289.95 |
| 0302-0822 | Sportmax Q3 200/50ZR17 Rear Tire | $305.95 |
| 0302-0823 | Sportmax Q3 240/40ZR18 Rear Tire | $306.95 |
| 0302-0842 | ME888 Marathon Ultra 180/60R16 Rear Tire | $316.95 |
| 0302-0849 | Pilot Road 4 GT 170/60ZR17 Rear Tire | $240.95 |
| 0302-0850 | Pilot Road 4 GT 180/55ZR17 Rear Tire | $249.95 |
| 0302-0851 | Pilot Road 4 GT 190/50ZR17 Rear Tire | $268.95 |
| 0302-0852 | Pilot Road 4 GT 190/55ZR17 Rear Tire | $280.95 |
| 0302-1098 | Elite 4 180/60R16 Rear Tire | $335.95 |
| 0302-1161 | ME888 Marathon Ultra 180/70R16 Rear Tire | $321.95 |
| 0302-1162 | ME888 Marathon Ultra 200/50ZR17 Rear Tire | $308.95 |
| 0302-1219 | Battlecruise H50 150/60ZR17 Rear Tire | $204.95 |
| 0302-1220 | Battlecruise H50 200/55R17 Rear Tire | $227.95 |
| 0302-1221 | Battlecruise H50 240/40R18 Rear Tire | $286.95 |
| 0302-1236 | ME888 Marathon Ultra 170/60R17 Rear Tire | $333.95 |
| 0302-1238 | ME888 Marathon Ultra 160/60R18 Rear Tire | $374.95 |
| 0302-1239 | ME888 Marathon Ultra 200/50ZR18 Rear Tire | $333.95 |
| 0302-1240 | ME888 Marathon Ultra 210/40R18 Rear Tire | $403.95 |
| 0302-1241 | ME888 Marathon Ultra 260/40VR18 Rear Tire | $316.95 |
| 0302-1242 | ME888 Marathon Ultra 280/35VR18 Rear Tire | $509.95 |
| 0302-1243 | ME888 Marathon Ultra 300/35vr18 Rear Tire | $560.95 |
| 0302-1258 | AV91 Cobra Chrome 150/80R16 Blackwall Front Tire | $259.95 |
| 0302-1259 | AV92 Cobra Chrome 150/80R16 Blackwall Rear Tire | $298.95 |
| 0302-1260 | AV92 Cobra Chrome 170/70R16 Blackwall Rear Tire | $274.95 |
| 0302-1261 | AV92 Cobra Chrome 180/60R16RF Blackwall Rear Tire | $314.95 |
| 0302-1262 | AV92 Cobra Chrome 180/70R16 Blackwall Rear Tire | $319.95 |
| 0302-1263 | AV92 Cobra Chrome 180/70R16 Wide Whitewall Rear Tire | $367.95 |
| 0302-1264 | AV92 Cobra Chrome 200/60VR16 Blackwall Rear Tire | $279.95 |
| 0302-1265 | AV92 Cobra Chrome 240/50R16 Blackwall Rear Tire | $409.95 |
| 0302-1266 | AV92 Cobra Chrome 190/60VR17 Blackwall Rear Tire | $264.95 |
| 0302-1267 | AV92 Cobra Chrome 200/50R17 Blackwall Rear Tire | $257.95 |
| 0302-1268 | AV92 Cobra Chrome 200/55VR17 Blackwall Rear Tire | $267.95 |
| 0302-1269 | AV92 Cobra Chrome 330/30R17 Blackwall Rear Tire | $469.95 |
| 0302-1270 | AV92 Cobra Chrome 180/55VB15RF Blackwall Rear Tire | $319.95 |
| 0302-1271 | AV92 Cobra Chrome 200/55VR18 Blackwall Rear Tire | $307.95 |
| 0302-1272 | AV92 Cobra Chrome 240/40VR18 Blackwall Rear Tire | $309.95 |
| 0302-1273 | AV92 Cobra Chrome 250/40R18 Blackwall Rear Tire | $319.95 |
| 0302-1274 | AV92 Cobra Chrome 250/40VR18 Blackwall Rear Tire | $309.95 |
| 0302-1275 | AV92 Cobra Chrome 280/35VR18 Blackwall Rear Tire | $469.95 |
| 0302-1276 | AV92 Cobra Chrome 300/35VR18 Blackwall Rear Tire | $398.95 |
| 0302-1280 | Cobra Chrome 130/60VR23 Wide Whitewall Universal Tire | $229.00 |
| 0302-1291 | Diablo Rosso III 140/70R17 Rear Tire | $179.95 |
| 0302-1297 | Night Dragon GT 200/50R18 Rear Tire | $329.95 |
| 0302-1300 | Cruisetec 200/55R17 Rear Tire | $267.95 |
| 0302-1301 | Cruisetec 180/55ZR18 Rear Tire | $324.95 |
| 0302-1302 | Cruisetec 240/40VR18 Rear Tire | $318.95 |
| 0302-1303 | ME888 Marathon Ultra 150/80B15 Rear Tire | $327.95 |
| 0302-1304 | ME888 Marathon Ultra 200/70B15 Rear Tire | $432.95 |
| 0303-0045 | ME880 Marathon 130/70R17 Front Tire | $231.95 |
| 0303-0063 | D208ZR 120/70ZR19 Front Tire | $285.95 |
| 0303-0190 | American Elite 140/75R17 Front Tire | $250.95 |
| 0303-0210 | Scorcher 11 140/75R17 Front Tire | $236.95 |
| 0303-0211 | Scorcher 11 120/70ZR18 Front Tire | $234.95 |
| 0303-0212 | Scorcher 11 120/70ZR18 Front Tire | $244.95 |
| 0303-0213 | Scorcher 11 120/70ZR19 Front Tire | $244.95 |
| 0303-0224 | Scorcher 11 160/60R18 Front Tire | $273.95 |
| 0304-0023 | G850 Exedra 180/55ZR18 Rear Tire | $215.95 |
| 0304-0173 | G852 Exedra 210/40R18 Rear Tire | $291.95 |
| 0304-0198 | Night Dragon 180/70R16 Rear Tire | $351.95 |
| 0304-0199 | Night Dragon 170/60R17 Rear Tire | $322.95 |
| 0304-0200 | American Elite 200/55R17 Rear Tire | $283.95 |
| 0304-0230 | Scorcher 11 140/75R15 Rear Tire | $293.95 |
| 0304-0231 | Scorcher 11 150/60ZR17 Rear Tire | $227.95 |
| 0304-0232 | Scorcher 11 150/70ZR17 Rear Tire | $240.95 |
| 0304-0233 | Scorcher 11 180/55ZR17 Rear Tire | $348.95 |
| 0304-0234 | Scorcher 11 200/55R17 Rear Tire | $270.95 |
| 0304-0235 | Scorcher 11 240/40R18 Rear Tire | $344.95 |
| 0305-0039 | Lasertec 3.25-19 Front Tire | $173.95 |
| 0305-0040 | Lasertec 3.50-19 Front Tire | $188.95 |
| 0305-0041 | Lasertec 90/90-21 Front Tire | $175.95 |
| 0305-0042 | Lasertec 100/90-19 Front Tire | $209.95 |
| 0305-0049 | BT-45 Battlax 90/90-21 Front Tire | $134.95 |
| 0305-0052 | K673 Kruz 110/90-19 Front Tire | $69.95 |
| 0305-0053 | WF-920 Wild Flare 130/90-16 Front Tire | $145.95 |
| 0305-0055 | Elite 3 90/90-21 Front Tire | $181.95 |
| 0305-0056 | AM26 Roadrider 110/70-17 Front Tire | $126.95 |
| 0305-0060 | AM26 Roadrider 90/90-21 Front Tire | $151.95 |
| 0305-0080 | Night Dragon MT90B16 Front Tire | $156.95 |
| 0305-0081 | Night Dragon 100/90-19 Front Tire | $170.95 |
| 0305-0082 | Night Dragon MH90-21 Front Tire | $161.95 |
| 0305-0083 | Night Dragon 140/70B18 Front Tire | $299.95 |
| 0305-0086 | Conti Go 3.25-19 Front Tire | $131.58 |
| 0305-0095 | Conti Go 100/90-19 Front Tire | $163.19 |
| 0305-0096 | Conti Go 90/90-21 Front Tire | $150.93 |
| 0305-0106 | Pilot Active 100/90-19 Front Tire | $160.95 |
| 0305-0107 | Pilot Active 3.25-19 Front Tire | $142.95 |
| 0305-0108 | Conti Go 3.00-21 Front Tire | $138.03 |
| 0305-0193 | Night Dragon 90/90-21 Front Tire | $173.95 |
| 0305-0198 | S11 Spitfire 100/90-19 Front Tire | $161.95 |
| 0305-0199 | K673 Kruz 150/80-16 Front Tire | $118.95 |
| 0305-0278 | Commander II 130/90B16 Front Tire | $202.95 |
| 0305-0280 | Commander II 130/80B17 Front Tire | $200.95 |
| 0305-0281 | Commander II 100/90B19 Front Tire | $149.95 |
| 0305-0282 | Commander II 80/90-21 Front Tire | $139.95 |
| 0305-0283 | Night Dragon 130/80B17 Front Tire | $221.95 |
| 0305-0284 | Night Dragon 110/90-19 Front Tire | $194.95 |
| 0305-0285 | Night Dragon 130/90-16 Front Tire | $193.95 |
| 0305-0288 | Night Dragon 130/70B18 Front Tire | $255.95 |
| 0305-0294 | ME888 Marathon Ultra 130/80-17 Front Tire | $226.95 |
| 0305-0295 | ME888 Marathon Ultra MT90B16 Front Tire | $186.95 |
| 0305-0296 | ME888 Marathon Ultra 130/90-16 Front Tire | $192.95 |
| 0305-0297 | ME888 Marathon Ultra 100/90-19 Front Tire | $164.95 |
| 0305-0303 | Commander II 90/90-21 Front Tire | $163.95 |
| 0305-0305 | American Elite 130/80B17 Front Tire | $244.95 |
| 0305-0306 | American Elite 130/80B17 Front Tire | $254.95 |
| 0305-0307 | American Elite 130/90B16 Front Tire | $255.95 |
| 0305-0308 | American Elite 130/70B18 Front Tire | $231.95 |
| 0305-0309 | American Elite MH90-21 Front Tire | $170.95 |
| 0305-0313 | Conti Go 100/90-19 Front Tire | $156.09 |
| 0305-0384 | Night Dragon 130/60B23 Front Tire | $263.95 |
| 0305-0385 | ME888 Marathon Ultra MT90B16 Front Tire | $247.95 |
| 0305-0386 | ME888 Marathon Ultra 130/90-16 Front Tire | $259.95 |
| 0305-0387 | ME888 Marathon Ultra 130/80B17 Front Tire | $264.95 |
| 0305-0388 | ME888 Marathon Ultra 100/90-19 Front Tire | $192.95 |
| 0305-0389 | ME888 Marathon Ultra MH90-21 Front Tire | $188.95 |
| 0305-0390 | ME888 Marathon Ultra MH90-21 Front Tire | $163.95 |
| 0305-0391 | ME888 Marathon Ultra 130/60-23 Front Tire | $272.95 |
| 0305-0393 | American Elite MT90B16 Front Tire | $202.95 |
| 0305-0394 | American Elite MT90B16 Front Tire | $238.95 |
| 0305-0395 | American Elite MT90B16 Front Tire | $247.95 |
| 0305-0396 | American Elite 100/90-19 Front Tire | $179.95 |
| 0305-0397 | D402 130/70B18 Front Tire | $246.95 |
| 0305-0398 | D402 MH90-21 Front Tire | $185.95 |
| 0305-0399 | D401 100/90-19 Front Tire | $189.95 |
| 0305-0404 | Commander II 140/80B17 Front Tire | $270.95 |
| 0305-0405 | Commander II 110/90B18 Front Tire | $204.95 |
| 0305-0425 | American Elite 130/60B19 Front Tire | $185.95 |
| 0305-0431 | ME888 Marathon Ultra 130/70B18 Front Tire | $208.95 |
| 0305-0438 | ME888 Marathon Ultra 120/55R26 Front Tire | $404.95 |
| 0305-0515 | ME888 Marathon Ultra 150/80-16 Front Tire | $251.95 |
| 0305-0516 | ME888 Marathon Ultra 110/90-19 Front Tire | $205.95 |
| 0305-0517 | ME888 Marathon Ultra 130/60B19 Front Tire | $187.95 |
| 0305-0518 | ME888 Marathon Ultra 90/90-21 Front Tire | $181.95 |
| 0305-0519 | ME888 Marathon Ultra 120/70B21 Front Tire | $251.95 |
| 0305-0521 | Commander II 110/80-17 Front Tire | $189.95 |
| 0305-0524 | TKV11 Conti Ultra 100/90-19 Front Tire | $150.93 |
| 0305-0527 | ME888 Marathon Ultra 120/70-17 Front Tire | $225.95 |
| 0305-0528 | ME888 Marathon Ultra 80/90-21 Front Tire | $160.95 |
| 0305-0529 | ME888 Marathon Ultra 120/70B21 Front Tire | $277.95 |
| 0305-0538 | ME888 Marathon Ultra 140/80-17 Front Tire | $253.95 |
| 0305-0539 | ME888 Marathon Ultra 100/90-18 Front Tire | $210.95 |
| 0305-0540 | ME888 Marathon Ultra 110/90-18 Front Tire | $210.95 |
| 0305-0541 | Elite 4 130/90B16 Front Tire | $223.95 |
| 0305-0542 | Elite 4 130/70-18 Front Tire | $253.95 |
| 0305-0543 | Elite 4 100/90-19 Front Tire | $179.95 |
| 0305-0544 | Elite 4 110/90-19 Front Tire | $205.95 |
| 0305-0545 | Elite 4 80/90-21 Front Tire | $172.95 |
| 0305-0554 | Conti Tour 130/90-16 Front Tire | $208.92 |
| 0305-0556 | Conti Tour 130/80-17 Front Tire | $224.79 |
| 0305-0557 | Conti Tour 130/70-18 Front Tire | $241.30 |
| 0305-0558 | Conti Tour 100/90-19 Front Tire | $175.26 |
| 0305-0559 | Conti Tour 80/90-21 Front Tire | $158.75 |
| 0305-0560 | Conti Legend 130/90-16 Front Tire | $233.60 |
| 0305-0561 | Conti Legend MT90B16 Front Tire | $247.68 |
| 0305-0562 | Conti Legend 130/80-17 Front Tire | $260.48 |
| 0305-0563 | Conti Legend 130/70-18 Front Tire | $272.00 |
| 0305-0564 | ME888 Marathon Ultra 150/80R17 Front Tire | $307.95 |
| 0305-0565 | Night Dragon 130/60B19 Front Tire | $176.95 |
| 0305-0566 | Battlecruise H50 130/90B16 Front Tire | $175.95 |
| 0305-0567 | Battlecruise H50 130/90B16 Front Tire | $175.95 |
| 0305-0568 | Battlecruise H50 100/90B19 Front Tire | $151.11 |
| 0305-0569 | Battlecruise H50 80/90-21 Front Tire | $151.11 |
| 0305-0575 | Battlecruise H50 130/80B17 Front Tire | $197.69 |
| 0305-0576 | Battlecruise H50 130/70B18 Front Tire | $198.72 |
| 0305-0578 | D401 100/90-19 Front Tire | $170.95 |
| 0305-0605 | Battlecruise H50 130/60B19 Front Tire | $162.95 |
| 0305-0606 | Battlecruise H50 130/60B21 Front Tire | $175.95 |
| 0305-0614 | AV91 Cobra Chrome MT/90B16RF Blackwall Front Tire | $183.95 |
| 0305-0615 | AV92 Cobra Chrome MT/90B16RF Wide Whitewall Rear Tire | $237.95 |
| 0305-0617 | AV91 Cobra Chrome 150/80-16 Blackwall Front Tire | $224.95 |
| 0305-0618 | AV91 Cobra Chrome 130/80B17 Blackwall Front Tire | $219.95 |
| 0305-0619 | AV91 Cobra Chrome 130/70B18RF Blackwall Front Tire | $239.95 |
| 0305-0620 | AV91 Cobra Chrome 100/90-19 Blackwall Front Tire | $164.95 |
| 0305-0621 | AV91 Cobra Chrome 100/90-19 Wide Whitewall Front Tire | $198.95 |
| 0305-0622 | AV91 Cobra Chrome 110/90-19 Blackwall Front Tire | $163.95 |
| 0305-0623 | AV91 Cobra Chrome 130/60B19 Blackwall Front Tire | $178.95 |
| 0305-0624 | AV91 Cobra Chrome 90/90-21 Blackwall Front Tire | $171.95 |
| 0305-0625 | AV91 Cobra Chrome MH/90-21RF Blackwall Front Tire | $155.95 |
| 0305-0626 | AV91 Cobra Chrome MH/90-21RF Wide Whitewall Front Tire | $185.95 |
| 0305-0627 | AV91 Cobra Chrome 120/70-21RF Blackwall Front Tire | $239.95 |
| 0305-0628 | AV91 Cobra Chrome 120/70-21RF Wide Whitewall Front Tire | $275.95 |
| 0305-0629 | AV91 Cobra Chrome 130/60B21 Blackwall Front Tire | $188.95 |
| 0305-0630 | Cruisetec MT90B16 Front Tire | $182.95 |
| 0305-0631 | Cruisetec 130/90B16 Front Tire | $215.95 |
| 0305-0632 | Cruisetec 150/80-16 Front Tire | $251.95 |
| 0305-0633 | 130/80-17 78P K180 Rear Tire | $221.95 |
| 0305-0634 | Cruisetec 100/90-19 Front Tire | $159.95 |
| 0305-0635 | Cruisetec 110/90-19 Front Tire | $210.95 |
| 0305-0636 | Cruisetec 130/60B19 Front Tire | $187.95 |
| 0305-0637 | Cruisetec MH90-21 Front Tire | $163.95 |
| 0305-0638 | Cruisetec 120/70B21 Front Tire | $256.95 |
| 0305-0639 | ME888 Marathon Ultra 130/60-21 Front Tire | $184.95 |
| 0305-0640 | ME888 Marathon Ultra 120/80-17 Front Tire | $167.95 |
| 0305-0641 | ME888 Marathon Ultra 120/90-17 Front Tire | $186.95 |
| 0305-0642 | ME888 Marathon Ultra 140/70B18 Front Tire | $343.95 |
| 0305-0649 | ContiTour 130/60B19 Front Tire | $194.31 |
| 0305-0650 | ContiTour 120/70B21 Front Tire | $227.33 |
| 0305-0651 | ContiTour 130/60B21 Front Tire | $232.41 |
| 0306-0030 | Lasertec 130/90-16 Rear Tire | $212.95 |
| 0306-0031 | Lasertec 150/80-16 Rear Tire | $230.95 |
| 0306-0044 | K673 Kruz 120/90-18 Front Tire | $75.95 |
| 0306-0047 | K673 Kruz 140/90-16 Rear Tire | $124.95 |
| 0306-0048 | K673 Kruz 150/80-16 Rear Tire | $118.95 |
| 0306-0049 | K673 Kruz 160/80-16 Rear Tire | $125.95 |
| 0306-0050 | WF-920 Wild Flare 130/90-16 Rear Tire | $187.95 |
| 0306-0066 | AM26 Roadrider 140/70-18 Rear Tire | $215.95 |
| 0306-0074 | WF-920 Wild Flare 150/80-16 Rear Tire | $182.95 |
| 0306-0094 | Night Dragon 180/60B17 Rear Tire | $326.95 |
| 0306-0095 | Night Dragon 150/70B18 Rear Tire | $307.95 |
| 0306-0098 | Conti Go 130/90-16 Rear Tire | $205.76 |
| 0306-0112 | Pilot Active 120/90-18 Rear Tire | $192.95 |
| 0306-0297 | Commander II 130/90B16 Rear Tire | $205.95 |
| 0306-0298 | Commander II 140/90B16 Rear Tire | $220.95 |
| 0306-0299 | Commander II 150/80B16 Rear Tire | $199.95 |
| 0306-0300 | Commander II 180/65B16 Rear Tire | $277.95 |
| 0306-0301 | Commander II 160/70B17 Rear Tire | $248.95 |
| 0306-0308 | AM7 Safety Mileage 4.00-19 Rear Tire | $252.95 |
| 0306-0310 | ME888 Marathon Ultra 180/65B16 Rear Tire | $305.95 |
| 0306-0311 | ME888 Marathon Ultra 170/80B15 Rear Tire | $236.95 |
| 0306-0312 | ME888 Marathon Ultra MU85B16 Rear Tire | $242.95 |
| 0306-0313 | ME888 Marathon Ultra 130/90B16 Rear Tire | $221.95 |
| 0306-0314 | ME888 Marathon Ultra 150/80B16 Rear Tire | $226.95 |
| 0306-0315 | ME888 Marathon Ultra MT90B16 Rear Tire | $224.95 |
| 0306-0322 | Commander II 150/70B18 Rear Tire | $306.95 |
| 0306-0324 | American Elite 180/65B16 Rear Tire | $340.95 |
| 0306-0325 | American Elite 180/65B16 Rear Tire | $341.95 |
| 0306-0326 | American Elite 180/65B16 Rear Tire | $345.95 |
| 0306-0327 | Conti Go 130/90-16 Rear Tire | $181.89 |
| 0306-0331 | K112 Conti Twins 5.00-16 Front/Rear Tire | $193.73 |
| 0306-0412 | ME888 Marathon Ultra 170/80B15 Rear Tire | $302.95 |
| 0306-0413 | ME888 Marathon Ultra 140/90B15 Rear Tire | $192.95 |
| 0306-0414 | ME888 Marathon Ultra 150/80B16 Rear Tire | $264.95 |
| 0306-0415 | ME888 Marathon Ultra MU85B16 Rear Tire | $313.95 |
| 0306-0416 | ME888 Marathon Ultra MT90B16 Rear Tire | $286.95 |
| 0306-0417 | ME888 Marathon Ultra 130/90B16 Rear Tire | $266.95 |
| 0306-0418 | ME888 Marathon Ultra 180/65B16 Rear Tire | $343.95 |
| 0306-0419 | ME888 Marathon Ultra 140/90B16 Rear Tire | $233.95 |
| 0306-0420 | ME888 Marathon Ultra 140/90B16 Rear Tire | $312.95 |
| 0306-0421 | ME888 Marathon Ultra 160/70B17 Rear Tire | $276.95 |
| 0306-0422 | American Elite MT90B16 Rear Tire | $245.95 |
| 0306-0423 | American Elite MT90B16 Rear Tire | $296.95 |
| 0306-0424 | American Elite MT90B16 Rear Tire | $285.95 |
| 0306-0425 | American Elite MU85B16 Rear Tire | $255.95 |
| 0306-0426 | American Elite MU85B16 Rear Tire | $297.95 |
| 0306-0427 | American Elite MU85B16 Rear Tire | $309.95 |
| 0306-0428 | American Elite 150/80B16 Rear Tire | $244.95 |
| 0306-0429 | D401 150/80B16 Rear Tire | $257.95 |
| 0306-0430 | D401 150/80B16 Rear Tire | $257.95 |
| 0306-0431 | D401 160/70B17 Rear Tire | $282.95 |
| 0306-0462 | ME888 Marathon Ultra 170/70B16 Rear Tire | $309.95 |
| 0306-0467 | American Elite 140/90B16 Rear Tire | $309.95 |
| 0306-0518 | American Elite 130/90B16 Rear Tire | $245.95 |
| 0306-0519 | American Elite 160/70B17 Rear Tire | $301.95 |
| 0306-0526 | Night Dragon GT MU85B16 Rear Tire | $214.95 |
| 0306-0527 | Night Dragon GT 150/80B16 Rear Tire | $214.95 |
| 0306-0528 | Night Dragon GT 180/60R16 Rear Tire | $313.95 |
| 0306-0529 | Night Dragon GT 180/65B16 Rear Tire | $304.95 |
| 0306-0530 | Night Dragon GT 200/55ZR17 Rear Tire | $281.95 |
| 0306-0531 | ME888 Marathon Ultra 180/60-16 Rear Tire | $326.95 |
| 0306-0532 | ME888 Marathon Ultra 150/70B18 Rear Tire | $300.95 |
| 0306-0533 | ME888 Marathon Ultra 180/55B18 Rear Tire | $326.95 |
| 0306-0537 | American Elite 180/55B18 Rear Tire | $327.95 |
| 0306-0538 | D401 160/70B17 Rear Tire | $311.95 |
| 0306-0539 | TKV12 Conti Ultra 150/80-16 Rear Tire | $243.81 |
| 0306-0540 | TKV12 Conti Ultra 130/90-17 Rear Tire | $192.86 |
| 0306-0543 | ME888 Marathon Ultra 130/90B16 Front Tire | $211.95 |
| 0306-0544 | ME888 Marathon Ultra 150/90B15 Rear Tire | $250.95 |
| 0306-0545 | ME888 Marathon Ultra 180/70B15 Rear Tire | $302.95 |
| 0306-0546 | ME888 Marathon Ultra 160/80B16 Rear Tire | $293.95 |
| 0306-0547 | ME888 Marathon Ultra 200/60R16 Rear Tire | $381.95 |
| 0306-0548 | ME888 Marathon Ultra 180/60B17 Rear Tire | $333.95 |
| 0306-0549 | ME888 Marathon Ultra 200/55R17 Rear Tire | $266.95 |
| 0306-0550 | ME888 Marathon Ultra 180/55ZR18 Rear Tire | $324.95 |
| 0306-0551 | ME888 Marathon Ultra 200/50R18 Rear Tire | $346.95 |
| 0306-0552 | ME888 Marathon Ultra 240/40R18 Rear Tire | $324.95 |
| 0306-0569 | Elite 4 170/80B15 Rear Tire | $266.95 |
| 0306-0570 | Elite 4 150/80B16 Rear Tire | $234.95 |
| 0306-0571 | Elite 4 160/80B16 Rear Tire | $330.95 |
| 0306-0579 | Elite 4 130/90B16 Rear Tire | $245.95 |
| 0306-0581 | Conti Tour 130/90-15 Rear Tire | $180.98 |
| 0306-0582 | Conti Tour 140/90-15 Rear Tire | $210.19 |
| 0306-0583 | Conti Tour 150/90-15 Rear Tire | $261.62 |
| 0306-0584 | Conti Tour 170/80-15 Rear Tire | $259.72 |
| 0306-0585 | Conti Tour 130/90-16 Rear Tire | $224.79 |
| 0306-0586 | Conti Tour 150/80B16 Rear Tire | $250.19 |
| 0306-0587 | Conti Tour 180/65B16 Rear Tire | $319.41 |
| 0306-0588 | Conti Tour MT90B16 Rear Tire | $236.22 |
| 0306-0589 | Conti Tour MU85B16 Rear Tire | $263.53 |
| 0306-0590 | Conti Legend 130/90-16 Rear Tire | $249.60 |
| 0306-0591 | Conti Legend 140/90-16 Rear Tire | $266.88 |
| 0306-0592 | Conti Legend 150/80B16 Rear Tire | $302.08 |
| 0306-0593 | Conti Legend 180/65B16 Rear Tire | $344.96 |
| 0306-0594 | Conti Legend MT90B16 Rear Tire | $291.84 |
| 0306-0595 | Conti Legend MU85B16 Rear Tire | $305.92 |
| 0306-0597 | Night Dragon GT MT90B16 Front/Rear Tire | $188.95 |
| 0306-0598 | Night Dragon GT 180/55B18 Rear Tire | $328.95 |
| 0306-0599 | Battlecruise H50 150/80B16 Rear Tire | $211.14 |
| 0306-0600 | Battlecruise H50 140/90B16 Rear Tire | $218.39 |
| 0306-0601 | Battlecruise H50 130/90B16 Rear Tire | $215.28 |
| 0306-0602 | Battlecruise H50 160/70B17 Rear Tire | $231.84 |
| 0306-0612 | Battlecruise H50 180/70B16 Rear Tire | $287.73 |
| 0306-0613 | Battlecruise H50 180/60B17 Rear Tire | $267.03 |
| 0306-0630 | Battlecruise H50 180/65B16 Rear Tire | $268.95 |
| 0306-0631 | Battlecruise H50 180/55B18 Rear Tire | $284.95 |
| 0306-0634 | AV92 Cobra Chrome 140/90-15RF Blackwall Rear Tire | $189.95 |
| 0306-0636 | AV92 Cobra Chrome 170/80B15RF Blackwall Rear Tire | $244.95 |
| 0306-0637 | AV92 Cobra Chrome 170/80B15RF Wide Whitewall Rear Tire | $280.95 |
| 0306-0638 | AV92 Cobra Chrome 180/70B15 Blackwall Rear Tire | $289.95 |
| 0306-0639 | AV92 Cobra Chrome 200/70B15 Blackwall Rear Tire | $319.95 |
| 0306-0640 | AV92 Cobra Chrome 230/60B15 Blackwall Rear Tire | $398.95 |
| 0306-0641 | AV92 Cobra Chrome MT/90B16RF Blackwall Rear Tire | $219.95 |
| 0306-0642 | AV91 Cobra Chrome MT/90B16RF Wide Whitewall Front Tire | $267.95 |
| 0306-0643 | AV92 Cobra Chrome 140/90B16RF Blackwall Rear Tire | $229.95 |
| 0306-0644 | AV92 Cobra Chrome 140/90B16RF Wide Whitewall Rear Tire | $269.95 |
| 0306-0645 | AV92 Cobra Chrome 150/80B16RF Blackwall Rear Tire | $234.95 |
| 0306-0646 | AV91 Cobra Chrome 150/80R16 Wide Whitewall Front Tire | $269.95 |
| 0306-0647 | AV92 Cobra Chrome 160/80B16RF Blackwall Rear Tire | $289.95 |
| 0306-0648 | AV92 Cobra Chrome 180/65B16RF Blackwall Rear Tire | $299.95 |
| 0306-0649 | AV92 Cobra Chrome 180/65B16RF Wide Whitewall Rear Tire | $344.95 |
| 0306-0650 | AV92 Cobra Chrome 160/70B17 Blackwall Rear Tire | $229.95 |
| 0306-0652 | AV92 Cobra Chrome 140/70B18RF Blackwall Rear Tire | $244.95 |
| 0306-0653 | AV92 Cobra Chrome 150/70VB18RF Blackwall Rear Tire | $289.95 |
| 0306-0656 | Cruisetec MU85B16 Rear Tire | $242.95 |
| 0306-0657 | Cruisetec 130/90B16 Rear Tire | $217.95 |
| 0306-0658 | Cruisetec 150/80B16 Rear Tire | $230.95 |
| 0306-0660 | Cruisetec 180/65B16 Rear Tire | $291.95 |
| 0306-0661 | Cruisetec 180/70B16 Rear Tire | $309.95 |
| 0306-0662 | Cruisetec 160/70B17 Rear Tire | $322.95 |
| 0306-0663 | Cruisetec 180/55B18 Rear Tire | $326.95 |
| 0306-0664 | ME888 Marathon Ultra 140/80B15 Rear Tire | $233.95 |
| 0306-0665 | ME888 Marathon Ultra 160/80-15 Rear Tire | $276.95 |
| 0306-0671 | ContiTour 160/70B17 Rear Tire | $270.00 |
| 0306-0672 | ContiTour 180/55B18 Rear Tire | $330.00 |
| 0307-0050 | G721 120/70-21 Front Tire | $207.95 |
| 0307-0061 | Scorcher 11 100/80-17 Front Tire | $174.95 |
| 0307-0062 | Scorcher 31 130/90B16 Front Tire | $230.95 |
| 0307-0063 | Scorcher 31 130/80B17 Front Tire | $236.95 |
| 0307-0064 | Scorcher 31 130/70B18 Front Tire | $243.95 |
| 0307-0065 | Scorcher 31 100/90B19 Front Tire | $179.95 |
| 0307-0066 | Scorcher 31 130/60B19 Front Tire | $202.95 |
| 0307-0067 | Scorcher 31 80/90-21 Front Tire | $168.95 |
| 0307-0068 | Scorcher 32 130/90B16 Front Tire | $229.95 |
| 0307-0070 | Scorcher 21 120/70R17 Front Tire | $177.95 |
| 0307-0071 | Scorcher 11 130/60B21 Front Tire | $236.95 |
| 0307-0072 | Scorcher 31 110/90B19 Front Tire | $215.95 |
| 0308-0001 | D402 MU85B16 Rear Tire | $243.95 |
| 0308-0002 | D402 MU85B16 Rear Tire | $279.95 |
| 0308-0006 | Lasertec 160/70-17 Rear Tire | $255.95 |
| 0308-0008 | Lasertec 120/90-18 Rear Tire | $219.95 |
| 0308-0010 | Lasertec 130/80-18 Rear Tire | $224.95 |
| 0308-0049 | Scorcher 31 150/80B16 Rear Tire | $233.95 |
| 0308-0050 | Scorcher 31 180/65B16 Rear Tire | $319.95 |
| 0308-0051 | Scorcher 31 160/70B17 Rear Tire | $284.95 |
| 0308-0052 | Scorcher 31 180/60B17 Rear Tire | $294.95 |
| 0308-0053 | Scorcher 32 180/70B16 Rear Tire | $323.95 |
| 0308-0056 | Scorcher 21 160/60R17 Rear Tire | $234.95 |
| 0308-0057 | Scorcher 31 180/70B16 Rear Tire | $315.95 |
| 0308-0058 | D401 150/80B16 Rear Tire | $238.95 |
| 110-10409 | ME880 Marathon 120/90B18 Front Tire | $209.95 |
| 110-10429 | ME880 Marathon 140/80B17 Rear Tire | $297.95 |
| 1342300 | Sport Demon 150/80-16 Rear Tire | $232.95 |
| 1403600 | Sport Demon 130/90-16 Rear Tire | $209.95 |
| 1404500 | Sport Demon 110/90-18 Rear Tire | $179.95 |
| 1404700 | Sport Demon 120/90-18 Rear Tire | $198.95 |
| 1405000 | Sport Demon 140/70-18 Rear Tire | $217.95 |
| 1405200 | Sport Demon 100/90-19 Front Tire | $181.95 |
| 3001-31 | D207ZR 180/55ZR18 Rear Tire | $355.95 |
| 3016-19 | D401 90/90-19 Front Tire | $168.95 |
| 3016-40 | D401 130/90B16 Rear Tire | $206.95 |
| 3017-63 | D402 MH90-21 Front Tire | $167.95 |
| 3017-91 | D402 MT90B16 Rear Tire | $234.95 |
| 3018-91 | D402 MT90B16 Rear Tire | $267.95 |
| 3019-23 | D402 MU85B16 Rear Tire | $290.95 |
| 3019-91 | D402 MT90B16 Rear Tire | $277.95 |
| 3020-91 | D402 MT90B16 Front Tire | $199.95 |
| 3021-91 | D402 MT90B16 Front Tire | $234.95 |
| 3023-25 | K591 100/90-19 Front Tire | $189.95 |
| 3023-40 | K591 130/90B16 Rear Tire | $218.95 |
| 3023-91 | K591 150/80B16 Rear Tire | $261.95 |
| 3023-96 | K591 160/70B17 Rear Tire | $279.95 |
| 32QF-62 | K330 100/80-16 Front Tire | $148.95 |
| 32QF-68 | K330 120/80-16 Rear Tire | $183.95 |
| 97110 | K112 Conti Twins MT90-16 Rear Tire | $231.78 |
| 97190 | RB2 Conti Twin 3.25-19 Front Tire | $161.93 |
| 97308 | K112 Conti Twins 4.00-18 Rear Tire | $195.58 |
| 97946 | TKV11 Conti Ultra 110/90-16 Front Tire | $154.16 |
| 97953 | TKV11 Conti Ultra 90/90-18 Front Tire | $149.64 |
| 97954 | TKV11 Conti Ultra 100/90-18 Front Tire | $149.64 |
| 97960 | TKV12 Conti Ultra 130/90-16 Rear Tire | $185.12 |
| 97961 | TKV12 Conti Ultra 110/90-18 Rear Tire | $188.99 |
| AV-086 | AM20 130/90-16 Front Tire | $183.95 |
| AV-400 | AM7 Safety Mileage 3.50-19 Rear Tire | $163.95 |
| AV001 | AM6 Speedmaster 3.25-19 Front Tire | $140.95 |
| AV002 | AM6 Speedmaster 3.50-19 Front Tire | $142.95 |
| AV003 | AM6 Speedmaster 3.00-21 Front Tire | $142.95 |
| AV004 | AM7 Safety Mileage 5.00-16 Rear Tire | $222.95 |
| AV005 | AM7 Safety Mileage 4.00-18 Rear Tire | $198.95 |
| AV006 | Sidecar Triple Duty 3.50-19 Sidecar Tire | $184.95 |
| AV007 | AM9 4.10-19 Front/Rear Tire | $189.95 |
| AV026 | AM20 90/90-19 Front Tire | $153.95 |
| AV029 | AM20 90/90-21 Front Tire | $162.95 |
| AV040 | AM21 MT90-16 Rear Tire | $191.95 |
| B1150 | S11 Spitfire 100/90-19 Front Tire | $122.95 |
| B2120 | S11 Spitfire 130/90-16 Rear Tire | $144.95 |
| BQ-4713 | BT-45 Battlax 130/90-16 Rear Tire | $217.95 |
| HF261-01 | HF261A 120/90-16 Front/Rear Tire | $89.95 |
| HF261-02 | HF261A 130/90-16 Front/Rear Tire | $93.95 |
| HF261-03 | HF261A 140/90-16 Front/Rear Tire | $108.95 |
| HF261-09 | HF261A 100/90-19 Front/Rear Tire | $81.95 |
| HF296-01 | HF296 130/90-16 Front Tire | $111.95 |
| HF296-03 | HF296 100/90-19 Front Tire | $81.95 |
| HF296-05 | HF296 80/90-21 Front Tire | $78.95 |
| HF296-54 | HF296 130/90-16 Rear Tire | $111.95 |
| IRC-10 | GS-11 4.00-18 Rear Tire | $122.95 |
| IRC-110 | GS-11 4.60-16 Rear Tire | $101.95 |
| IRC-12 | GS-11 3.25-19 Front Tire | $104.95 |
| IRC-13 | GS-11 3.50-19 Front Tire | $105.95 |
| IRC-294 | RS-310 Durotour 100/90-19 Front Tire | $131.95 |
| IRC-304 | RS-310 Durotour 130/90-16 Rear Tire | $168.95 |
| IRC-309 | RS-310 Durotour 120/90-18 Rear Tire | $156.95 |
| IRC-700 | WF-920 Wild Flare 80/90-21 Front Tire | $127.95 |
| IRC-701 | WF-920 Wild Flare 100/90-19 Front Tire | $127.95 |
| IRC-704 | WF-920 Wild Flare 130/90-16 Front Tire | $134.95 |
| IRC-720 | WF-920 Wild Flare 130/90-16 Rear Tire | $154.95 |
| IRC-721 | WF-920 Wild Flare 140/90-16 Rear Tire | $171.95 |
| K67105 | K671 Cruiser 100/90-19 Front Tire | $74.95 |
| K67127 | K671 Cruiser 130/90-16 Rear Tire | $95.95 |
| K673-01 | K673 Kruz 130/90-16 Front Tire | $94.95 |
| K673-02 | K673 Kruz 130/90-16 Rear Tire | $99.95 |
| K673-03 | K673 Kruz 100/90-19 Front Tire | $68.95 |
| K673-04 | K673 Kruz 80/90-21 Front Tire | $68.95 |
| MT66-01 | MT66 Route 66 130/90-16 Front Tire | $118.95 |
| MT66-04 | MT66 Route 66 90/90-19 Front Tire | $150.95 |
| MT66-05 | MT66 Route 66 100/90-19 Front Tire | $91.95 |
| MT66-06 | MT66 Route 66 110/90-19 Front Tire | $112.95 |
| MT66-07 | MT66 Route 66 80/90-21 Front Tire | $84.95 |
| MT66-24 | MT66 Route 66 130/90-16 Rear Tire | $121.95 |
| MT66-25 | MT66 Route 66 140/90-16 Rear Tire | $139.95 |
| MT66-26 | MT66 Route 66 150/80-16 Rear Tire | $148.95 |
| MT75-03 | MT75 100/80-16 Front Tire | $118.95 |
| MT75-04 | MT75 120/80-16 Rear Tire | $142.95 |