PRO PIPE 2-INTO-1 EXHAUST SYSTEMS
Includes tuned length stepped headers with a highly efficient merge collector that feeds into the stepped 41/2​" megaphone design
Complete with header and collector heat shields, as well as a shield over the first step of the megaphone muffler body
CNC-machined chrome-plated billet end cap
Flat plane mounting panel for 12mm O2 sensors on 12-19 Softail models; mounting panel positions sensor deeper into exhaust stream, providing enhanced data feedback to the ECM
Available in chrome or matte black finish
Made in the U.S.A.
PRO PIPE 2-INTO-1 EXHAUST SYSTEMS
NOTE: Not for Softail models with Heritage-style saddlebags.
DISCLAIMER: NOT LEGAL FOR SALE OR USE IN CALIFORNIA ON ANY POLLUTION CONTROLLED MOTOR VEHICLES.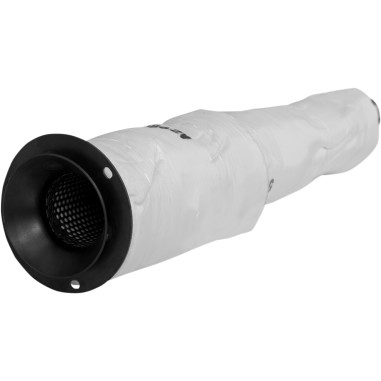 | Part # | Description | Sug. Retail Price |
| --- | --- | --- |
| 1800-1206 | Chrome Pro Pipe Exhaust System | $849.99 |
| 1800-1470 | Chrome Pro Pipe Exhaust System | $849.99 |
| 1800-1473 | Black Pro Pipe Exhaust System | $849.99 |
| 1800-2325 | Chrome Pro Pipe 2-Into-1 Exhaust | $799.99 |
| 1800-2326 | Black Pro Pipe 2-Into-1 Exhaust | $799.99 |
| 1861-0709 | Competition Pro Pipe Baffle | $109.99 |
| 1861-1110 | Pro Pipe Quiet Baffle | $119.99 |