PRO SYSTEM I LINES AND FITTINGS
Allow custom fabrication of brake lines without the requirements of secondary adapters
Unique extruded cover eliminates the age-old problem of abrasion to painted surfaces
Hose end design ensures positive seal due to the separation of the sealing function from the hose end retention feature
Lightweight, high-pressure assembly not only enhances appearance, but delivers the ultimate in pressure performance
Replacement olives allow reuse of existing fittings
Bulk line is available with clear coating or smoke-tint coating
Smoke tint matches Barnett clear coating on cables
-3 straight hose end for brake line connections
Designed to ensure a positive seal
Use with Pro System 1 braided hose only
Perfect for master cylinder, junction block and caliper connections
Easy assembly
Made in the U.S.A.
PRO SYSTEM I LINES AND FITTINGS
NOTE: For show and off-road use only.
NOTE: All Big Twin and XL models use standard 3/8​" and 7/16​" banjo bolts, washers and fittings. Fittings and washers listed as 3/8​"/10mm will work in either application.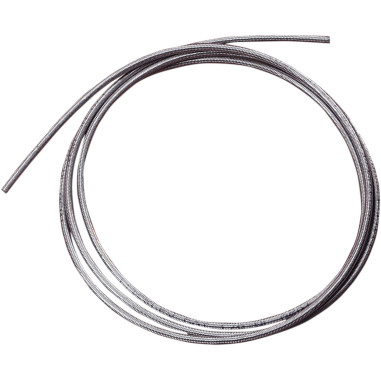 | Part # | Description | Sug. Retail Price |
| --- | --- | --- |
| 4390C | Chrome Pro System I Banjo | $13.95 |
| 4391C | Chrome Pro System I Banjo | $13.95 |
| 4392C | Chrome Pro System I Banjo | $10.95 |
| 4394C | Chrome Pro System I Banjo | $14.95 |
| Part # | Description | Sug. Retail Price |
| --- | --- | --- |
| 1742-0057 | Chrome Pro System I Fitting | $16.95 |
| Part # | Description | Sug. Retail Price |
| --- | --- | --- |
| 49008 | Pro System I Replacement Olives | $9.95 |