+P BAGGER STEPPED TRUE-DUALS SYSTEMS WITH POWER CURVE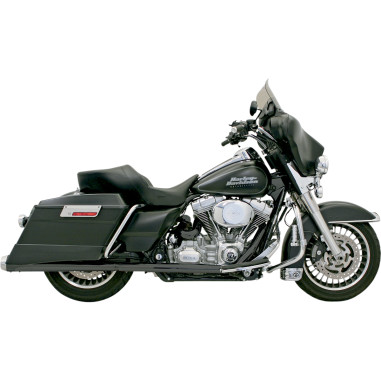 Features equal length 13/4" into 17/8" step headpipes with 4" straight muffler style
Include 12mm and 18mm oxygen sensor ports and plugs
Include full coverage headpipe heat shields
Produce a distinctive "stereo-friendly sound"
B1 style muffler utilizes advanced inner collector for maximum performance
Made in the U.S.A.
NOTE: 10 FLHX/FLTRX models will require PART #1861-0573 to properly mount.
California Warning: The California Air Resources Board ("CARB") does not permit the use of aftermarket exhaust systems that remove or alter OEM emission control devices unless certified by CARB, other than on racing vehicles on closed courses. Check your local laws and manufacturer's information.